Thermal Solutions
Thermal Ribbon Solutions for TSC Printronix Auto ID Printers
Genuine supplies offers a complete line of thermal transfer ribbons to meet all your client's needs.
Wax, wax/resin and resin coatings
Excellent edge definition and print quality at high speeds
Widths to fit all major printers
Custom Ribbons in unique colors, lengths and formulations

High-density formulations to provide consistent scan rates
Low print-head energy requirements for image transfer
Ribbons for every application
Anti-static formulation and back coating to prolong printhead life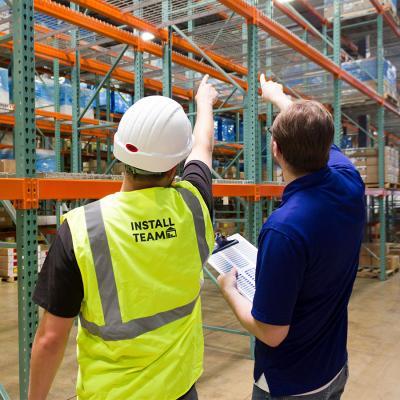 Offer Your Customers More Than Just Labels
Do you have clients who have warehouses or work in logistics? With all the challenges you face supporting your client's implementation of their warehouse management system, why go at it alone when you can have the backing of one of the top experts in the industry?
Start creating additional revenue and more of a complete solution, by offering your customers DLSwarehouse label and signage installations and much more.