Printronix Auto ID Enterprise Printers
Built for the Enterprise
Our full range of mid-range to enterprise-level industrial barcode label printers are designed for the most demanding environments.

RFID Printers for All Your Needs
Our RFID printer series offers solutions for every application from high-volume industrial printers to enterprise-level desktop printers.
Barcode Inspection Made Easy
Avoid expensive compliance fees by printing labels that are graded and verified for accuracy.
Ideal for enterprise customers who put a high value on performance, ease and flexibility of integration, and high reliability. 
All products are built on the Printronix System Architecture (PSA) with numerous features, including support for nine competitor printer languages, the latest Wi-Fi technology, including enterprise-grade security, and support for remote management software. In addition, Printronix Auto ID printers offer extensive RFID encoding options on both desktop and industrial models, as well as integrated inline barcode verification solutions. Printronix Auto ID products are designed and tested for high reliability and durability to withstand the most challenging environments.

Printronix System Architecture (PSA)
An intelligent design platform that uses a common set of building blocks to simplify printer installation or replacement, and improve productivity.
Utilizing our exclusive Printronix Auto ID System Architecture, our enterprise printers are known for their ease of use, flexibility, and durability as well as advanced features, such as barcode inspection, RFID, and remote printer management tools. Our products can be found in Fortune 500 and global enterprises around the world.
Whether you're replacing old printers or maintaining a fleet of printers, our Printronix Auto ID line of enterprise printers makes installation and operation effortless.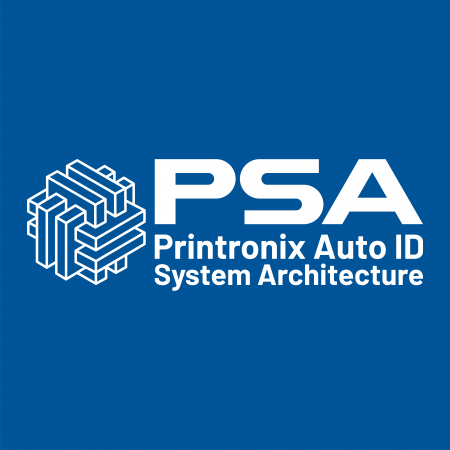 PrintNet Enterprise (PNE)
Exclusive remote system management tool.
Online Data Validation (ODV)
Exclusive integrated printer and barcode inspection solution.
Multiple Printer Language Emulations
Seamless performance with nine different competitor printer languages, plus Postscript/PDF, Linux and SAP compatibility.
Embedded Webpage
Virtual front panel allows for control of the printer through your web browser.
Easy to Use
PSA designs commonality into our printers with similar interfaces and control panels.
Enterprise Printers
Considered rugged workhorses, our full range of mid-range to enterprise-level industrial barcode label printers are designed for the most demanding environments. Available in a wide selection of sizes, our enterprise printers deliver high performance, flexibility, and reliability through a range of printer language emulations and secure and reliable wireless connectivity options.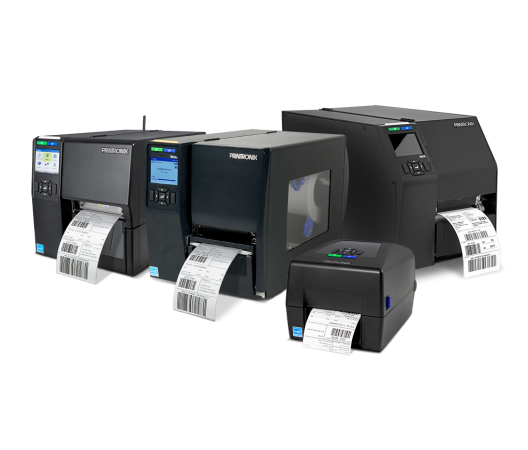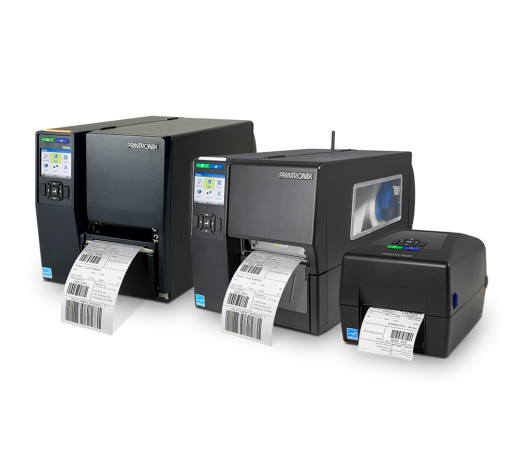 RFID Printers
Designed from the ground up, the Printronix Auto ID RFID printers can print on both standard and on-metal tags. The T800 supports standard on-metal tags while the T4000 and T6000e printers support a full range of on-metal tags from major manufacturers. Our T6000e was named RFID Journal's Top 10 Products of 2020.
Barcode Inspection Printers
The ODV-2D is an affordable, fully integrated solution with the ability to print, verify, and validate 1D and 2D barcodes. The ODV-2D comes installed on either the T8000 or T6000e printers or is available as a field kit for existing printers. The ODV-2D pays for itself by eliminating costly charge backs and fines for non-conforming labels. Advanced features allow it to integrate easily and quickly into existing applications.