The Future of RAIN RFID Numbering Systems for Pharmaceutical Products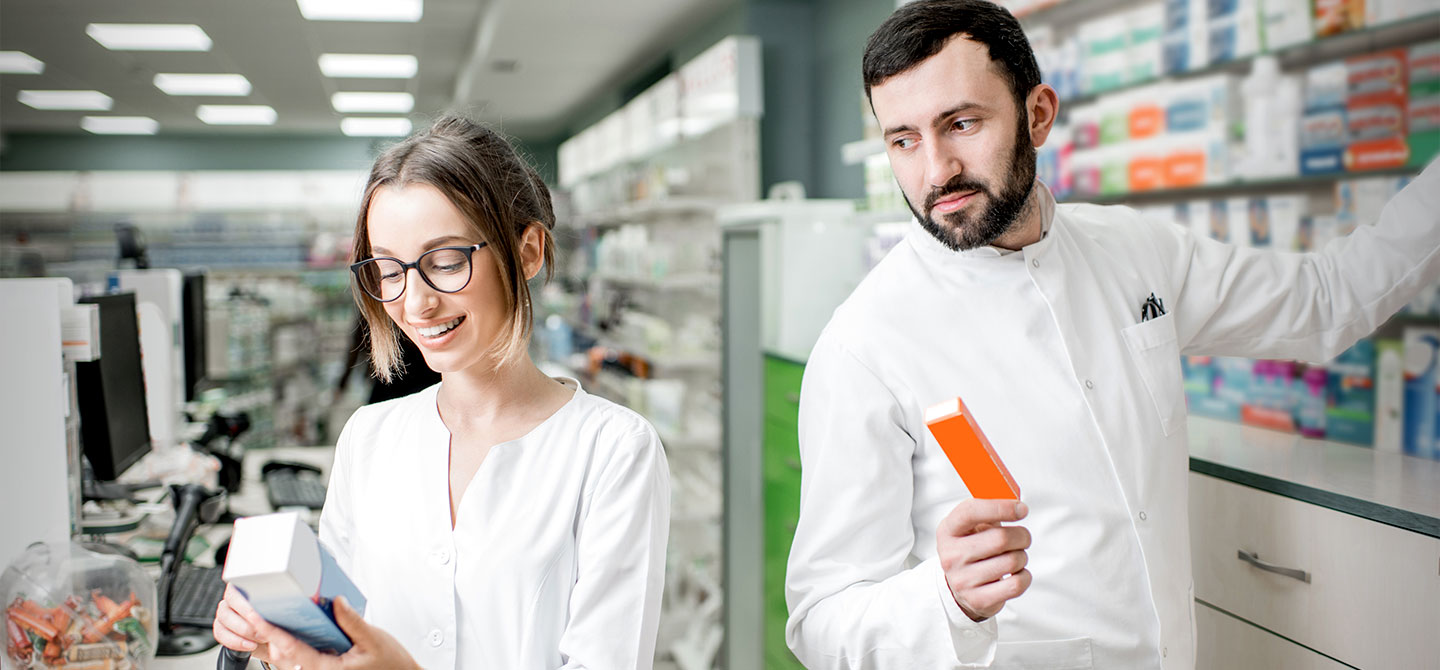 In our last blog regarding RAIN RFID numbering systems for pharmaceutical products, we looked at the issues that occur from the use of different numbering systems, and problems caused by using proprietary, non-standards-based numbering systems in the pharmaceutical industry.
In today's blog, we'll take a look at where the RFID community is headed to solve the general issues of disparate and non-standardized numbering systems in use for pharmaceutical products. Continue reading to learn more.
Who Are the Players Shaping the Future?
We used the phrase "RFID community" above. But who comprises this mysterious RFID community? For defining the business requirements involved with pharmaceutical applications we have, of course, the pharmaceutical companies themselves. You probably know many of these companies as household names already: Johnson & Johnson, Pfizer, Novartis, Sanofi, and more. Pharmaceutical industry users of RFID also include the distributors and end-point healthcare providers like hospitals and clinics. Together, these companies have a much better understanding of their own business requirements than any RFID engineer. These companies, however, are not experts in encoding standards, or the complicated physics of radio frequency communications, or the commercial considerations of RFID solutions. We need additional experts to help with these issues beyond the business requirements.
Involved standards organizations include GS1 (the driving force behind all of the barcodes on your groceries), ISO/IEEE, RAIN, AIM, and even private enterprises like DoseID. But encoding schemata standards for RFID also need to be developed with an eye to the physics and commercial considerations involved. Frustratingly, we cannot merely design a simple encoding schema that uses a high-memory chip and sequentially stacks all desired data into the chip's memory. This would create inefficient readings and cost a pretty penny for the additional chip memory.
In both the RAIN RFID Alliance and GS1, we have a number of experts knowledgeable on the physics aspects. We won't specify names here, but these individuals know the physics of not only what is technically possible, but also what is optimal in terms of efficiency. Encodings and the subsequent reading of tags must be technically efficient.
And we have representatives from various chip and reader companies who offer invaluable advice on the commercial practicalities involved. What happens if "just a little more memory than your common 96-bit EPC memory chip is needed?" If a new encoding schema is generated that needs 128 bits, do the tag costs go up by 1% or 100%? What about chip availability for higher memory chips? These individuals help us navigate these tricky questions, so that any proposed new encoding schemata not only make sense in terms of the business requirements and technical constraints, but also commercially.
What's Coming Next for Tag Data Standards?
Sometime in 2022 it is expected that GS1 will publish a new version of their well-known Tag Data Standard. This new version two should add in several new "Encoding Schemes" (GS1-speak) specifically designed for tagging pharmaceutical products. These new schemata will take into account the business requirements and applications of the pharmaceutical industry, optimized encodings from a technical perspective, and even commercial considerations. And these new schemata will be globally recognized GS1 standards. With GS1-based encodings, tags and tag data will be universally readable throughout the entire value chain, from the manufacturer through distribution, all the way to the healthcare providers. "Interoperable" is the buzzword you will hear.
Although we are not authorized to reveal details of the new Encoding Schemes (nor have the details been finalized yet), these new schemata will strike an excellent balance between all of the competing constraints. The most basic schema should allow for encoding into EPC memory basic product information (probably based on the NDC), a unique serial number for that instance of the product, and two key item attributes: Expiration Date and Batch/Lot Number. Such an Encoding Scheme would allow for relatively low-memory chips to be used, no need for user memory, and technically efficient, fast reading of the tags—all while covering many of the industry's business requirements.
If you are interested in RFID for pharmaceutical product tagging, keep your eyes peeled for an announcement from GS1 on their new Tag Data Standard. We will also make sure to include an announcement in our blog and newsletter.
RFID Label Printing Expertise
We routinely post insights led by our RFID Subject Matter Expert, Chris Brown, to help you make sense of the often complex and ever changing rules around RFID tag data standards. To stay up to date on the latest information, check out our blog and follow us on social media.