Labeling Accuracy and UDI Compliance with Our ODV Barcode Inspection Technology & Perceptor PTXL Software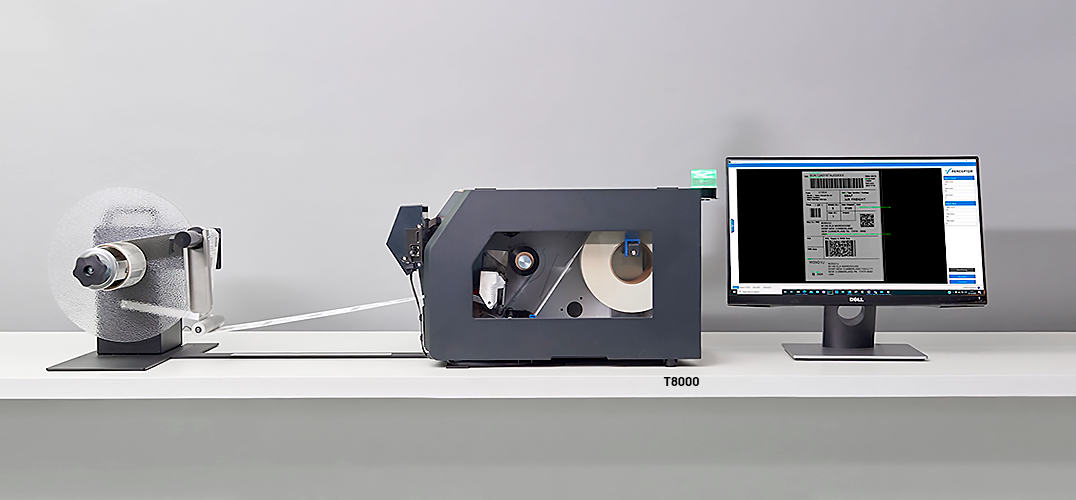 The FDA defined strict labeling requirements for the medical and pharmaceutical industries with its Unique Device Identification (UDI) Rules designed to protect product integrity, safeguard patient safety, and ensure the ability to track a device's origin. These highly regulated industries require suppliers and manufacturers adhere to these and other strict labeling standards. Non-compliance could lead to shipments being rejected, or fines imposed, for products missing correct serial number data. Many companies spend a lot of time manually inspecting and reconciling batches, which is extremely time consuming and expensive. 
Using our integrated ODV barcode inspection systems with partner Perceptor Inspection Technologies automated software improves labeling accuracy, ensures compliance, prevents serial number duplication, and optimizes efficiency for label printing and inspection. Read our blog to learn how these systems work together to simplify the labeling process and mitigate your risk. 
Integrated ODV Barcode Inspection: The Starting Point for Vital Label Accuracy
Highly regulated industries like healthcare are managed by various government agencies that demand certain standards and levels of compliance to ensure product and patient safety. Unchecked barcodes can result in shipping delays, returns, shipment rejections if the barcode cannot be read and does not provide the correct critical information. As a result, unverified labels may get returned to the supplier accompanied by a fine for faulty barcodes.
The Printronix Auto ID advanced barcode inspection technology helps suppliers overcome these challenges by ensuring barcode accuracy and quality, every time. Using the Printronix Auto ID T8000 ODV-2D barcode inspection printer to print, verify, and validate all labels helps our customers level up to the demands of the medical and pharmaceutical industry. Because the scanner is integrated with the printer controller, there is no need for an external PC or the creation of a "golden image" of the label to produce accurate labels. The integrated scanner grades to ISO standards and verifies that each barcode's data matches the printed barcode.
The T8000 industrial printer offers simplified verification without the need for external scanners. Its expedited quality using built-in scanners automatically find and grade up to 50 barcodes per label. It also enables continuous label print inspection and verification, without operator intervention, by overstriking bad barcodes while the label is still on the printer. All labels and data are processed in real-time so if there is a failure or a duplicate then the label is backed into the printer and redone. 
Added Features and Accuracy with Perceptor PTXL software 
Perceptor PTXL by Perceptor Inspection Technologies is the only comprehensive and feature rich label inspection and OCR software on the market today that can connect unlimited printers and locations to one central cloud-based database. Developed in conjunction with the Printronix Auto ID T8304 4-inch industrial thermal printer and its full overstrike capability, it is unrivalled in its capability, performance and process control. 
Perceptor PTXL software resides on a PC next to the printer and captures images from the ODV-2D barcode inspection system via an ethernet port. The ODV-2D integrated printer carries out the barcode grading and passes images and results to Perceptor PTXL. Users can design their inspection requirements and save them as a label vision template within the software. Perceptor PTXL processes inspect every label in real-time and provides a pass/fail grade depending on the print quality, the human readable OCR check, the barcode grading, the data content compliance, and link field matching.
While increasing throughput, it helps you avoid: 
·         Duplicate labels
·         Poorly printed labels
·         Incorrectly printed labels
·         Non-compliant labels
·         Manual inspection
·         Rework
·         Contractual fines and penalties 
Perceptor PTXL networks all your printers to provide a 'global template lock' to avoid the printing of duplicate labels. Incorrectly printed and formatted data, incorrect label size, blemishes, defects, misalignment, poor print quality, duplicate serial numbers, and incorrect barcode height are just some of the many features available with Perceptor PTXL.
Boost UDI Compliance with ODV-2D Barcode Inspection and Perceptor PTXL
Our ODV-2D integrated barcode inspection systems with the T8000 industrial printer provide ISO-compliant and accurate labels. Paired with Perceptor PTXL software, you gain added features such as user access control, batch reconciliation, audit trail and reporting while ensuring compliance and gaining protection against rework, manual inspection, and potential fines. 
To learn more about our ODV-2D barcode inspection system and Perceptor PTXL, email us at odv@printronixautoid.com or contact your local TSC Printronix Auto ID sales representative.