TSC Printronix Auto ID promotes Rebeca Portela to Director of Sales of LATAM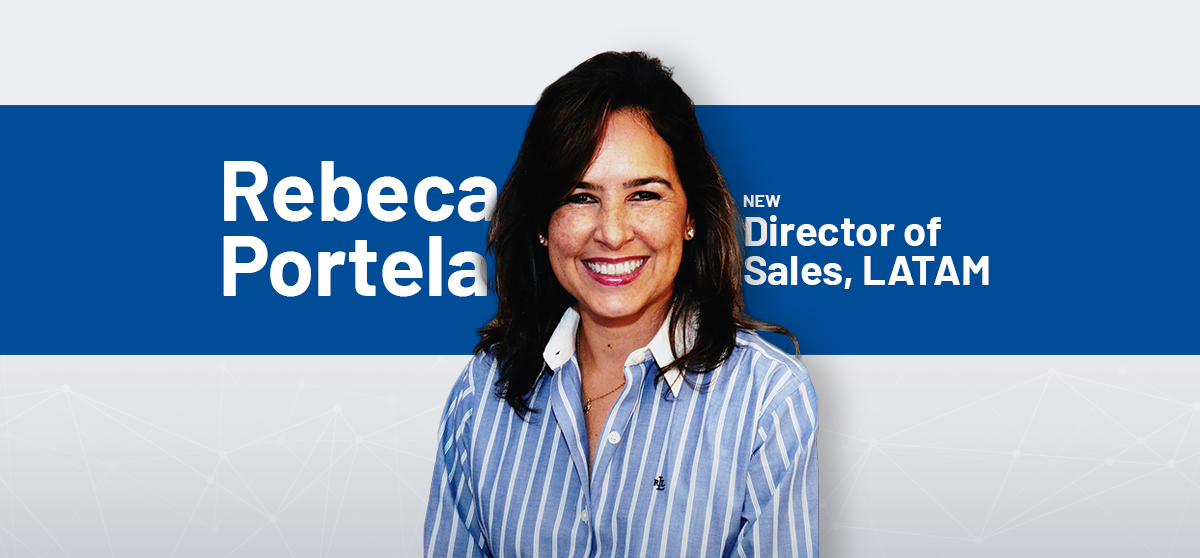 BREA, CALIF. (PRWEB) JANUARY 12, 2022
TSC Printronix Auto ID, a leading manufacturer of thermal barcode printing technology, has announced that its Territory Manager Rebeca Portela has been promoted to the new Director of Sales for LATAM. This promotion exemplifies her dedication to the region and the tremendous growth the company is experiencing in Latin America. Portela's promotion represents TSC Printronix Auto ID's continued commitment to serving its customers with exceptional service for its printers, solutions, and other offerings.
Following up on the success TSC had last year in LATAM, combined with post-Covid Auto ID market recovery and growth expectations in the region, the next few years are very promising.
"We are excited to announce Rebeca Portela's promotion to the Director of Sales for LATAM. With extensive experience in the AIDC industry and working as a successful territory manager for TSC since 2018, we are confident she is the right leader to help us solidify growth in the Latin American market. Her ability to create and execute strategic plans, her proven TSC track record and channel experience combined with her extensive AIDC industry knowledge, will help us to build a strong foundation for future growth," said Kevin Aie, TSC Printronix Auto ID CEO, Americas.
Nimbleness combined with outstanding attention to customer service positioned the company for growth in the region. Distributors and customers commended TSC Printronix Auto ID for exemplary management of supply chain issues and component shortages, despite a year of record challenges.
"2021 was an amazing year for us in LATAM with forward growth and attentiveness to customer concerns that enabled us to gain market share. Now with our new structure, we are going to write the next chapter of TSC Printronix Auto ID in Latin America, and I will lead a team of highly skilled professionals to realize our vision of being the industry leader," said Portela. She added, "With this new role, the company is showing its commitment to expand in the region with agility, aligning with company's goal to be a top provider in the Auto ID industry."
Expanding the footprint in LATAM while continuing to maintain a high standard of service and strong customer relationships —a key competitive advantage according to Portela — is where the team will place its focus.
Portela added that the company's success is also built on a wide-ranging portfolio of innovative and robust products with negligible failure rates, allowing her and her team to focus on customer relationships and delivering innovative and high-quality printing solutions to customers.
To learn more, visit TSC Printronix Auto ID at http://www.tscprinters.com.
About TSC Printronix Auto ID
TSC Printronix Auto ID is a leading designer and manufacturer of innovative asset tracking and identification solutions including mobile, desktop, industrial and enterprise-grade barcode label printers, RFID printers, barcode label inspection systems, print engines, and genuine supplies. With one of the widest selections of barcode label printers in the industry, TSC Printronix Auto ID provides solutions for transportation and logistics, retail, manufacturing, food and beverage, healthcare, and automotive companies seeking world-class, innovative, and high-performance tracking and identification solutions. With over 5 million printers sold around the world, TSC Printronix Auto ID is committed to providing strong local sales engineering support, continuous investment in new product development, and quickly adapting solutions to meet the needs of small and medium-sized businesses to Fortune 500 companies.