Delivering Peace of Mind for Critical Manufacturing and Distribution Operations with Our T8000 Industrial Enterprise Printer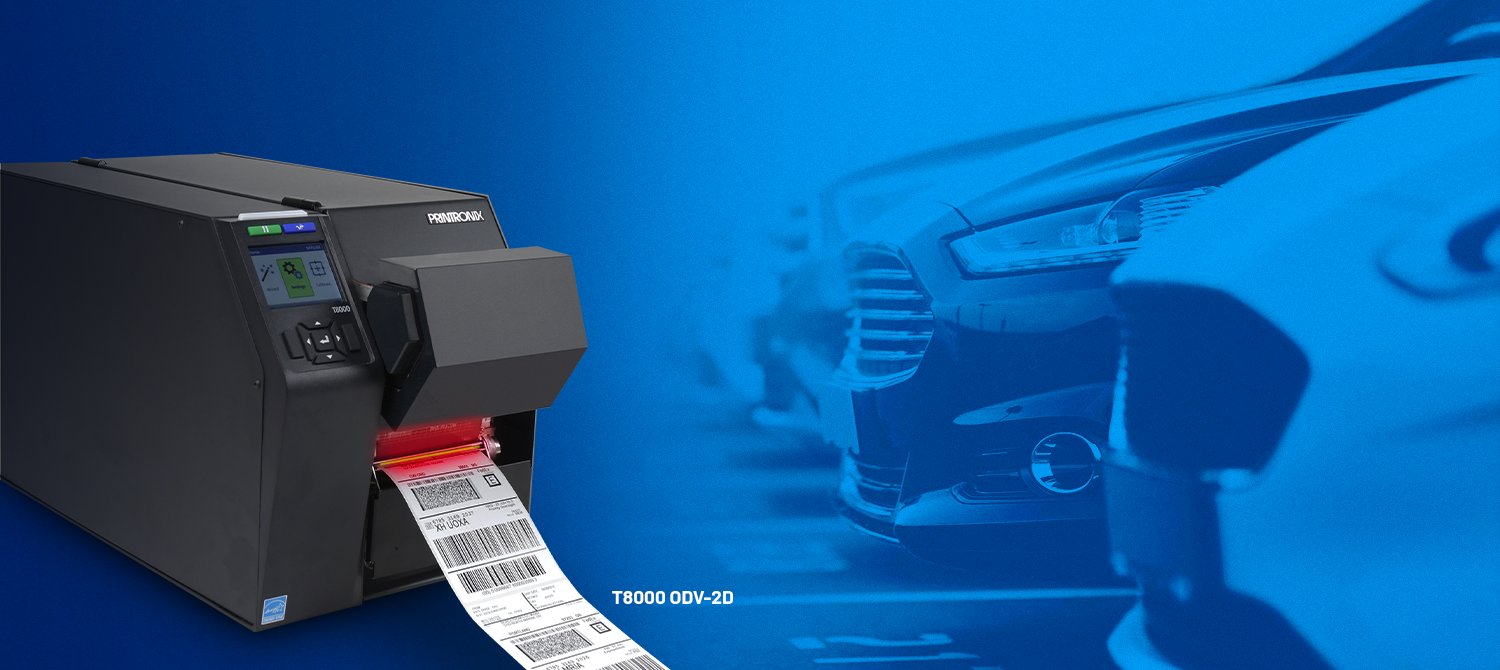 Seeking a rugged industrial printer that is easy to use, produces accurate barcode labels every time with our proprietary one-pass barcode inspection process, and exceeds standard requirements for critical manufacturing and distribution operations? Look no further than our T8000 industrial thermal printer. The T8000 has a rugged design built to withstand harsh environments and is capable of printing in sub-zero temperatures without heated enclosures. It also handles PostScript/PDF printing and is easily managed using PrintNet Enterprise (PNE), our remote printer management software. Keep reading to learn more about the T8000's extensive features and benefits.
T8000 Thermal Printer: A Unique, One Pass Barcode Inspection Process
Our high-performance T8000 ODV-2D barcode inspection printers both verify and validate 1D and 2D printed barcodes, grade the labels to ISO standards, and generate a report. Deploying a unique, one pass verification and validation process for barcode inspection, the printers start with printing and encoding RFID labels, then inspect and grade them in a single pass.
The T8000 also uses a rigorous quality check for all barcodes that alerts you if a barcode fails. In the case of barcode failure, the printer automatically corrects the barcode, reducing manual correction time.
High Performance, Ease of Use, and Accurate Barcodes Every Time
The T8000 features a 3.4-inch full color display panel with easy-to-use navigation keys, the most extensive print emulations library in the industry, and an intuitive printer setup with a self-help wizard for troubleshooting. It's Energy Star compliant, while delivering 40 percent faster print speed, six times faster processing speeds, and eight times more memory than other printers on the market.
Our ODV-2D barcode inspection produces accurate barcodes every time, helping to eliminate compliance fines and chargebacks. It's a full integrated solution with the ability to retract, void, and reprint labels automatically, saving time and costs over manual barcode correction.
The T8000 printer also offers flexible connectivity to increase productivity, providing a variety of connectivity options with dual-band 2.4 GHz and 5.0 GHz Wi-Fi frequencies and the use of Wireless Security Protocols.
PrintNet Enterprise: Remote Printer Management from Anywhere
Use our remote printer management software, PrintNet Enterprise, to manage and monitor printer fleets from anywhere in the world. The software allows you to designate events and receive notifications via email or smartphone.
To learn more about the T8000, contact your local TSC Printronix Auto ID sales representative.