Remote Printer Management from Anywhere with Our Free PrintNet Enterprise Software for Our Enterprise Printers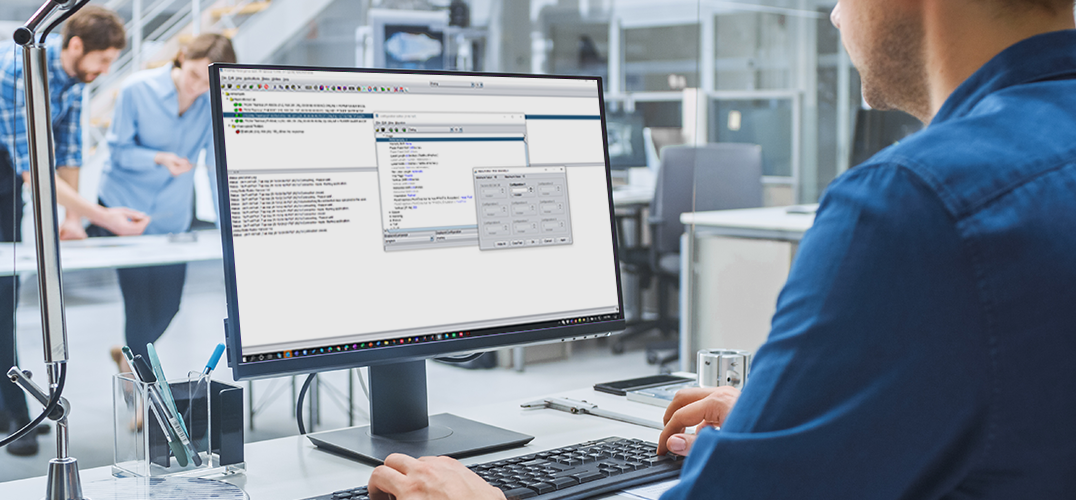 If you're a business owner or manager running a fleet of printers or a single printer, then you know how difficult it can be to manage them on a daily basis. Our free, remote printer management software, PrintNet Enterprise (PNE), makes that task easy. PNE has the capability to manage and monitor Printronix Auto ID enterprise printer fleets from anywhere in the world, designate events, and send notifications via email or smartphone. Continue reading to learn how PNE is redefining printer management.
Monitor and Manage Printronix Auto ID Printers Using a Single Dashboard
Our proprietary PrintNet Enterprise printer management software puts a powerful tool at your fingertips – and makes it easy to analyze and make sense of it all. Using the PNE dashboard, you can centrally and remotely manage, monitor and direct your fleet of enterprise printers. Whether printers are located at your facility, or housed in numerous locations, all you need is an internet connected device and you'll be able to access our PNE system for all your Printronix Auto ID printers.
With PNE, you'll be able to see exactly who is printing, what is being printed and when, at what time, and how many documents are being printed every day from the dashboard. And you'll be able to download customized reports to support your operations.
PrintNet Enterprise Software: An Array of Benefits to Support Your Business
PNE software is designed to help you simplify business processes and lower costs. Its functionality enables you to easily organize and remotely monitor and manage your printers from a single dashboard. Features include:
Maximize uptime: Instant notifications help you respond quickly to printer issues, optimizing production time.
Added security: Use the remote front-panel lockout feature to prevent unauthorized users from making unwanted printer configuration changes.
Ease of use: Remotely download printer configurations, firmware updates to optimize printer performance, and download data to a group of printers simultaneously.
Scalable: Easily add and support additional Printronix Auto ID printers.
Manage Your Printronix Auto ID Printer Fleet from Anywhere at Anytime
Our free PrintNet Enterprise software allows you to remotely monitor, manage and secure data-in-motion between your Printronix Auto ID printers from one central system.
To learn more about our remote printer management software for your Printronix Auto ID printers, contact your local sales representative.