The Essential Guide to Expand Your Knowledge on RAIN RFID Data and Encoding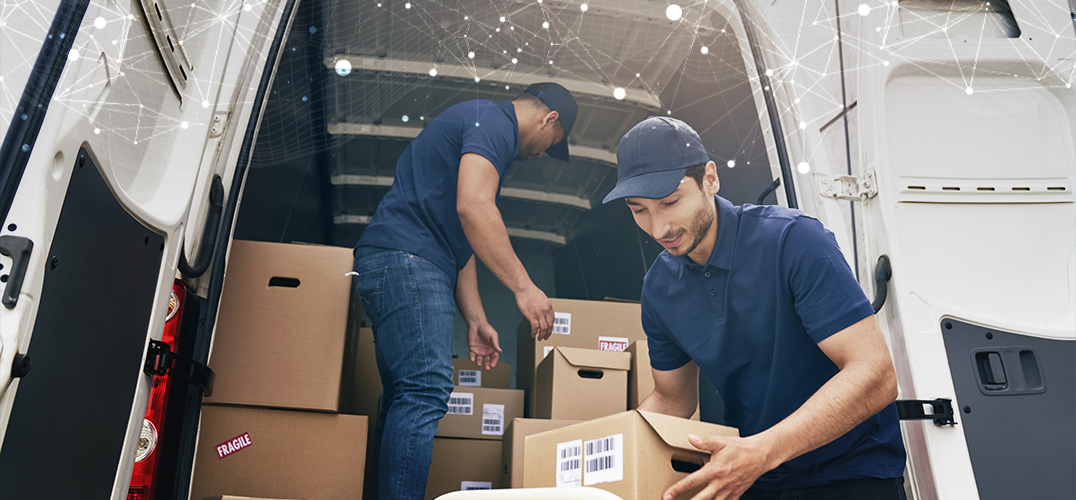 TSC Printronix Auto ID Joins Voyantic to Break Down RAIN RFID Label and Tag Data Best Practices
Are you a seasoned barcode professional who now has customers asking for RFID? Are you wondering how to put data on an RFID tag instead of a barcode? Or, if you're using RAIN RFID tags already, you might be wondering how to encode them properly, which part of their memory to use, and what characters are allowed. Leveraging RAIN RFID technology requires knowledge of data and encoding essentials, and our in-house RFID Subject Matter Expert is here to break down RFID into simpler, easy-to-manage concepts to help you optimize and expand your RFID offering.
TSC Printronix Auto ID recently presented on this topic at a co-organized event on Wed., September 22 with RFID testing and measurement solutions provider, Voyantic. In Part 1: What a Barcode Professional Needs to Know about RAIN RFID Label and Tag Data," our RFID Subject Matter Expert, Chris Brown, helped attendees make sense of this advanced technology by applying best practices for tag data standards.
Keep reading for an introduction to the basics of RAIN RFID label and tag data.
And if you missed the Sept. 22 event, don't worry! Join the next co-organized event on Wednesday, October 26 at 9 am PDT / 12 pm EDT: "Webinar Part 2: What a Barcode Professional Needs to Know about the RAIN RFID Encoding Processes." Register at this link.
An Overview of RAIN RFID Tag Data Formatting
Properly formatting RAIN RFID tags is critical to avoid issues such as RAIN Flooding and Acid RAIN and to help you optimize reading, processing, and accuracy of RFID tag data.
First, RAIN RFID tags and labels should be deployed using a proper standard for the data content and formatting. The proper data formatting standards fall into two basic families:
GS1 EPC Tag Data Standard (T bit = 0)
Various ISO/IEC standards (T bit = 1)
Do not use proprietary encoding systems unless they are "wrapped" in an ISO structure. This includes the new RAIN numbering system.
How do you know if you should encode your tags as GS1 or ISO? The application is part of the answer. Specific industries, such as retail or automotive, may tell you which standard to apply. If you must select the standard yourself, some good rules of thumb are:
GS1: More help and supporting infrastructure with somewhat simpler rules.
ISO: Provides greater flexibility and advanced options. Also, this is the best approach for encoding proprietary data structures.
Once you've selected a standard for use, make sure you encode your RFID tags using the correct T bit value. Most chip manufacturers deliver chips with the T bit set to zero, but it is recommended that you explicitly set the T bit when encoding your tags.  
Next, we'll present some encoding examples to help you visualize how this works.
GS1 RFID Encoding Scheme Examples
GS1 "Encoding Schemes" typically correspond to types of applications. There are multiple Encoding Schemes available. Here are several examples:
Looking at the GS1 EPC SGTIN-96 encoding scheme more closely:
Here is a summary of the data elements in a sequence with the T bit set to zero:
This sequence can contain the following allowable characters:
T bit binary
Header is hexadecimal
All others decimal (numeric)
Next, we'll overview the ISO family of tag data standards.
ISO/IEC Tag Data Standards
ISO has multiple standards available. Each standard is essentially a big bucket for a basic application/purpose.
The ISO community also uses the term UII for Unique Item Identifier in place of the GS1 term EPC. Three basic types of UII's exist:
Industrial barcode messages
Binary encodings, such as airline bag tags, blood bags, auto tolling, etc.
Proprietary but within an ISO framework:
Existing ISO framework for proprietary
New RAIN AFI+CIN numbering system
RAIN RFID Tag Data Standards: Precise, But Knowledge is Half the Battle
RAIN RFID tags are a specialized product that more customers are interested in using. Knowing how to properly format these tags during the encoding process will help you deliver expertise, improve peace of mind, and enhance RFID tag/label applications.
For additional questions about RAIN RFID tag solutions and formatting, email RFID@PrintronixAutoID.com.