Our Experts Offered Insights at the Engage Again Conference on RAIN RFID Tags, Real-Time Barcode Inspection and RFID Data-Formatting, and More
Recently our experts presented insights on relevant industry topics at the AIM and RAIN RFID Alliance Engage Again virtual conference that took place on September 8-9. The event was held virtually alongside the RAIN Tyre Expo.
Doug Seitz, TSC Printronix Auto ID Product Manager – Vision Systems covered the importance of real-time data capture for print jobs, labels, RFID and barcodes. Our RFID Subject Matter Expert, Chris Brown, presented on the problem of RAIN RFID tag clutter and what you can do about it. And Chris presented to the RAIN Tyre Expo about printing and encoding "Spec T" labels for tire supply chain applications.
If these topics sound like challenges you'd like insights for, keep reading for highlights from their presentations.

The Ease of Real-Time Data Capture
Having the ability to collect and easily access real-time print data is critical to avoid missing, non-compliant, or duplicate labels that impact downstream customers and hinder the production process. Viewing real-time, actionable print data takes the guesswork out of your printer fleet's production by offering insights into:
Real-time job status including how many labels in the job have printed.
If any barcodes are non-compliant and have been overstruck and reprinted.
The specific grading detail and grade of every 1D and 2D barcode on the label.
Data on the RFID inlay encoding.
Doug presented a detailed example of how we implement with PXML and set up a printer query to gather specific data such as the serial number or printer name.
TSC Printronix Auto ID partners have leveraged this technology to streamline processes for customers. For example, TEKLYNX provides a full-circle relationship from label design to print to capturing the end-to-end documented proof of the barcode and labeling results. TEKLYNX LABEL ARCHIVE software works with our Printronix Auto ID enterprise-grade T8000 or T6000e printers with ODV-2D barcode inspection to provide full traceability of label design, storage, and printing to support compliance with industry regulations and internal process requirements.
Perceptor PTXL by Perceptor Inspection Technologies is a comprehensive and feature rich label inspection and OCR software that connects unlimited printers and locations to one central cloud-based database. Our enterprise-grade printers with ODV-2D barcode inspection technology carry out the barcode grading and passes images and results to Perceptor PTXL. Perceptor PTXL inspects and captures every label in real-time, providing barcode inspection, blemish inspection, OCR inspection, and checking for duplicate/missing serial numbers.
To learn more about real-time data capture using our barcode inspection printers, contact Douglas Seitz at dseitz@tscus.com.
"Tag Clutter" and How the RAIN Alliance is Tackling the Problem
Chris presented "The Problem of 'Tag Clutter' and What the RAIN Alliance is Doing to Tackle the Problem" with Megan Brewster, VP of Advanced Technology for RAIN RFID solutions provider Impinj.
With the growth of RAIN RFID comes the potential for tag clutter, where readers can be overwhelmed by the number of tags and consequently miss some tags, or where readers erroneously process tags from another application. The first step to avoiding tag clutter is to encode your tags using a standardized numbering system. In the two-part presentation, the speakers explained tag clutter, how using a standardized numbering system is critical to the solution, and what the RAIN Alliance is doing to further nip the problem in the bud.
As part of the presentation, Megan Brewster of Impinj unveiled the RAIN Alliance's new efforts to make tag encodings simpler yet still standards based. RAIN will serve as an ISO-certified Issuing Agency and will be able to issue ISO Company Identification Numbers (CINs). RAIN will also offer a new Application Family Identifier (AFI) to allow users of the technology to encode tags with a proprietary serial number schema while still adhering to standards. Stay tuned to our blog and the RAIN Alliance for more information on obtaining a CIN and RAIN's new AFI.
To learn more about RAIN RFID tag solutions, email RFID@PrintronixAutoID.com.
Printing and Encoding Spec T Labels for Tyre Supply Chain Applications
Chris's presentation on "Printing and Encoding Spec T Labels for Tyre Supply Chain Applications" overviewed how these labels are used in the tire industry and how users can generate and encode Spec T labels.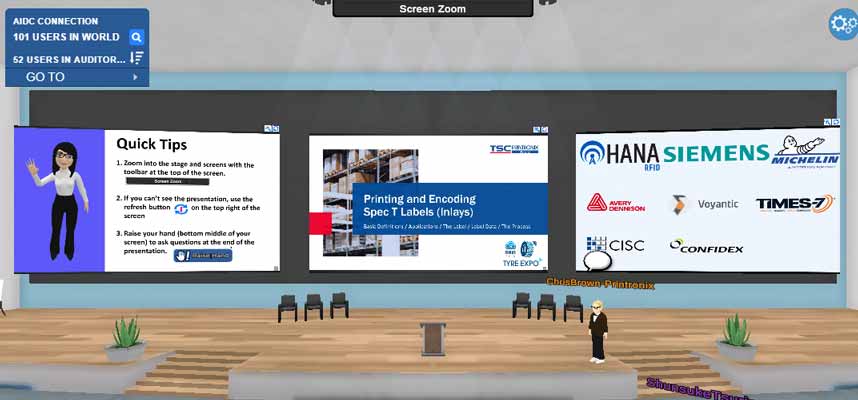 The term "Spec T" really pertains to inlays — not labels — and means that an inlay meets Auburn University's RFID Lab inlay performance specifications when the inlay is applied to tires or rubber. You should use a Spec T label or similar in certain applications, such as:
Tires that do not have an embedded or "patch" tag
Tire supply chain and logistics applications
"Seasonal Storage" and other inventory applications
Real Time Locating Services (RTLS) applications
When required by mandate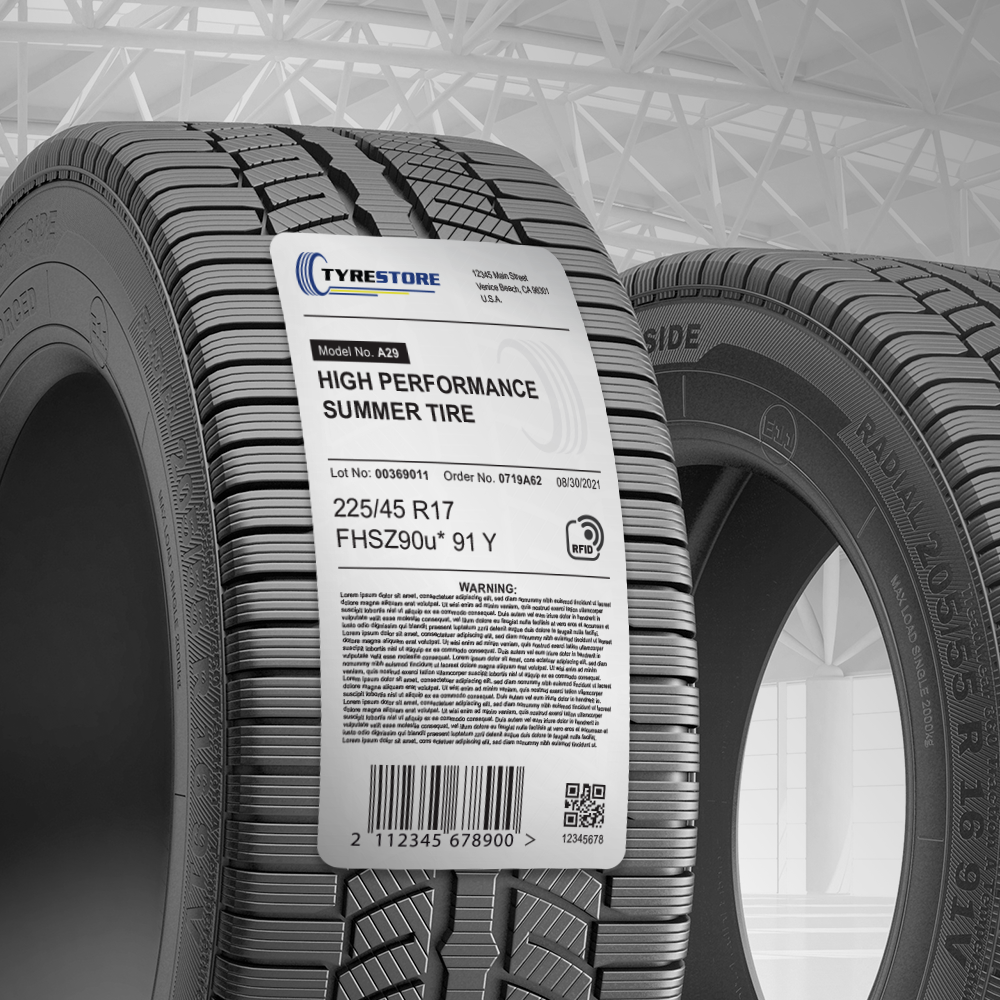 Key takeaways from the presentation include:
Use a Spec T inlay or similar for best results
Get a proper physical label, including correct adhesive to ensure durability
Design your label according to a mandate or agreement with trading partners
Encode with SGTIN-96:

T bit = 0
Filter value = 0
Permalock the tag after encoding
Disable any Kill functionality supported by the tag's chip
For additional details about using Spec T inlays for tire applications, contact Chris Brown at cbrown@printronixautoid.com.
Contact Us For More Information
To learn more about our printer solutions for barcode inspection, RFID, and more, contact us online.