How to Comply with Walmart's RFID Requirement Using the T6000e Printer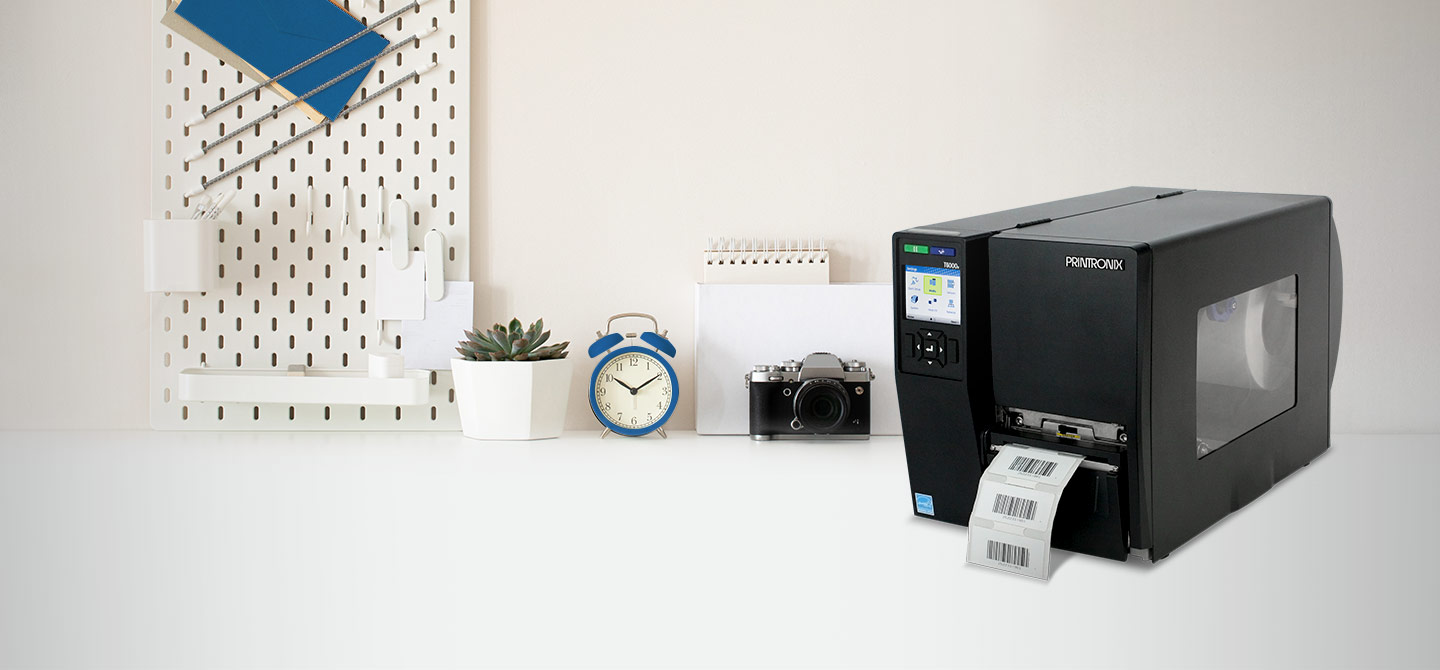 Across multiple product categories, Walmart recently notified its suppliers that goods must be delivered with RFID tags starting August 2022. A U.S. based supplier of home décor products successfully confirmed which inlays to use and had their tag samples validated by Auburn University's ARC and ALEC programs. The supplier's goal was to print, encode, and manage their serial numbers in-house directly at their three manufacturing sites. Printing and encoding their labels in-house would allow the supplier to keep costs and potential delays to a minimum.
RFID tagging can involve quite a bit of complexity. For example, this supplier of home décor has products made of various materials, including fabric, plastic, glass, or even metal. Due to the different product shapes, materials, and sizes, multiple different inlays and label constructions are required. The supplier did not want to purchase separate RFID printers for each label type. Leveraging the T6000e RFID printer enabled them to print and encode RFID in house for multiple label types.
Walmart's Expanded RFID Requirement  
Walmart has a long history with RFID. Walmart first required RFID labels on various logistics units back in the mid-2000s. This effort was eventually halted due to the limitations of RFID during that period. About five years later, Walmart made another attempt at RFID, but this time their efforts were focused on item-level tagging for apparel goods. This effort was placed on the backburner due to a patent dispute. But several years ago, the relevant patents expired and Walmart began mandating RFID tags on apparel items again. How has it been working out? Superbly. Walmart's "on-hand accuracy" of inventory has improved significantly and they have reported improvements to customer satisfaction.
Based on their recent success using RFID for apparel items, Walmart decided to expand their requirement to include other product categories. These additional categories include home, toys, electronics, sporting goods and some automotive parts. Walmart and Auburn University have carefully orchestrated their educational and testing efforts to ensure that suppliers of products in these additional categories will be able to meet the deadline of August 17, 2022.
Auburn's ARC and ALEC programs specify which inlays are allowable by product category, label construction, and placement specs, and they provide tag sample testing and validation. But sometimes a supplier has a product with a unique shape or made of materials that are not suitable for the listed tags. In such cases, the supplier must work with Auburn to find a suitable inlay, tag construction, and tag location. This can mean a supplier must use multiple different tag constructions for their various products. Our supplier of home décor products was faced with this issue, as they are required to tag items ranging from fabric throw pillows to metal garbage cans to glass candleholders.
Our T6000e RFID Printer for Easy, Fast Switching Between Different Label Constructions
The home décor supplier eventually settled on five different label constructions using three different inlays. They wished to be able to print and encode these different labels using as few RFID printers as possible.
A TSC Printronix Auto ID partner configured a sample serial number database and designed the label templates using BarTender® label software. The partner also demonstrated the T6000e enterprise-grade RFID printer and its unique capabilities to solve the problems often associated with different RFID label constructions. Each label type needed to be calibrated only once, and then the settings were stored in the printer as a "Configuration." Each Configuration was given a custom name to reflect the tag type and minimize confusion when switching between labels. Our RFID printers support up to eight different configurations, so the supplier was able to save each one for quick recall.
The supplier also had relatively high print and encode volumes. Certain products are often manufactured by the thousands in a single day. The T6000e RFID printer easily supported these print volumes with its capability to print up to 10,000 labels per day.
Enterprise-Grade RFID Printer Solves Challenges
The T6000e printers were selected for their flexibility and durability. The award-winning RFID printers allow users to easily and intuitively switch back and forth between different label types. Their solid metal construction, which can withstand harsh manufacturing environments, is perfect for rugged workload capabilities.
T6000e Enterprise Industrial RFID printers are an integral component of the solution. Product-tagging is already underway, and the users have reported being able to easily switch between different label types. The supplier and their integration partner are even evaluating a new RFID solution to tag their expensive and business-critical tools and assets for internal tracking purposes.
Right out of the box, the T6000e printer supports most on-metal tags without any hardware adjustments or additional parts. On-metal tags are generally needed when tagging metal tools and components. And because the printers support up to eight different configurations, the proposed on-metal tag settings have been stored in the printer for easy selection.
Contact your local TSC Printronix Auto ID representative for more information about the T6000e printer.