Why We Are Dedicated to Superior Quality and Manufacturing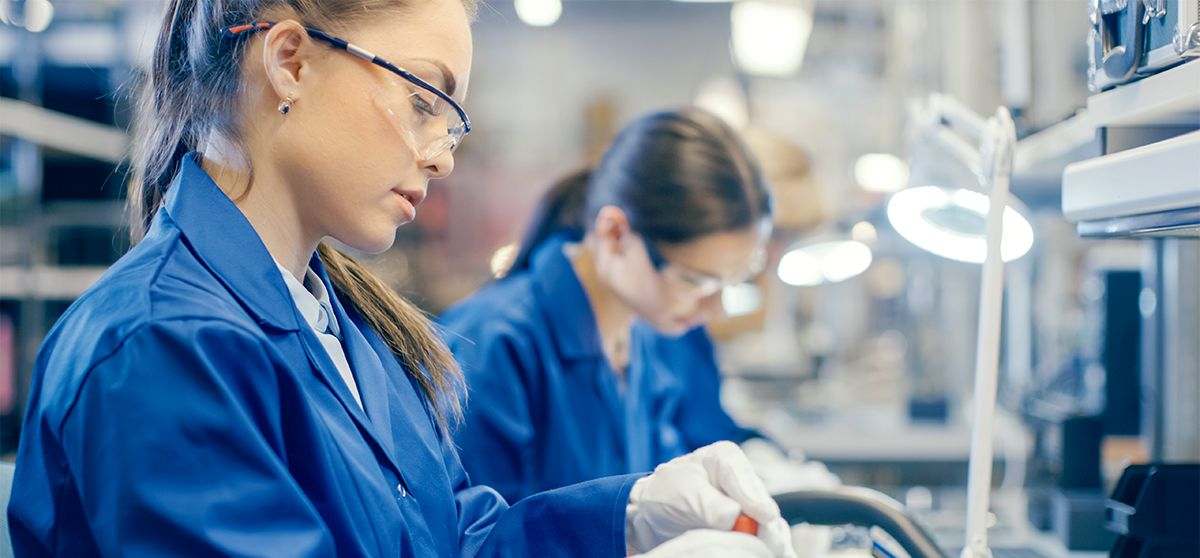 At TSC Printronix Auto ID, one of our core values is a dedication to providing superior quality through outstanding manufacturing for our customers. In this second part of our Core Values blog series, we're diving into the ways we commit to quality and innovation, and how our services are designed to provide you with the best experience. If you haven't yet seen our first part in the series, read it here to learn more about our pillars to bring the highest quality of barcode label printing solutions to the market through our powerhouse lineup of printers, software, and more.
Our goal is to continue to better serve our customers, partners, and employees with leading designs and quality manufacturing. How, exactly are we doing this? By providing better, more cost-effective barcode label printers at a tremendous value with innovative solutions such as integrated barcode verification, remote printer management, mobile printing solutions and much more. Take a look at how we make good on these promises.
When TSC acquired Printronix Auto ID, we not only expanded our portfolio to offer enterprise-grade printers, we took our product development and advanced technology to a new level. As a globally trusted barcode label printer manufacturer with one of the largest hardware product offerings in the industry, we know our customers choose us for reliable, high-performance products, incredible value, and local support. By expanding our portfolio with Printronix Auto ID printers, we are able to lead with quality, innovation, and a wide range of solutions to support mission-critical business challenges.
Our printers have the advantage of world-class engineering while being made in our company-owned ISO-certified facilities, meaning that quality is guaranteed in every step of the process. Since we began in the AIDC industry over 30 years ago, we've pursued excellence in quality management standards such as ISO. We know that effective quality management systems ensure exceptional quality in the services and products we provide.
While other companies typically offer a one-year warranty, all our printer lines come with a standard two-year warranty. This built-in protection is part of our commitment to provide quality products with support to back them up for you, our customer. We aim to offer peace of mind for end users and to help reduce the total cost of ownership on your printer fleet.
Plus, you can choose to add an additional year to your warranty to gain three years of protection. This extended warranty begins on the day of your original purchase, and it includes the following features:
Quick response time
Preventive maintenance
A broad choice of contract duration options
Ease of purchase and registration
We want you to feel safe and protected throughout your purchase and after. We even offer an On-Site Service and Extended Warranty Program that provides a set of pre-determined, fixed costs for service and support throughout the year. There are two flexible options, both meant to give you what works best for your needs.
Our dedication to superior quality and manufacturing has enabled us to provide the industry with better label printing solutions. From our T6000e and T8000 Enterprise Industrial ODV-2D Printers that offer automated barcode verification and validation within the printer footprint to RFID and mobile printing solutions, plus Genuine Supplies and a variety of remote printer management solutions, we have robust and reliable products that enhance your operations. This broad offering includes various products designed for specific applications so you can trust your daily business challenges will be addressed.
The value of offering Genuine Supplies is to provide media materials that also meet the utmost quality standards for outstanding performance and prolonged life for your thermal printer. When your printer and supplies are optimized for you, it saves time and money, which would otherwise be spent on repairs, maintenance, or other issues. Because we value you and your business, we understand the need to provide you with the very best in the industry. Not only is it the right thing to do, but it's one of the principles we forged this company upon.
Be sure to stay tuned for more of our Core Values blog series in the coming months that will convey our commitment to delivering the best in quality and innovation to our customers. While you wait for the next installment, you can visit our website to learn more about our extensive resources or contact your local TSC Printronix Auto ID representative.