How To Perfect Your Barcode Labels with Our ODV-2D Automated Verification Printers and TEKLYNX Software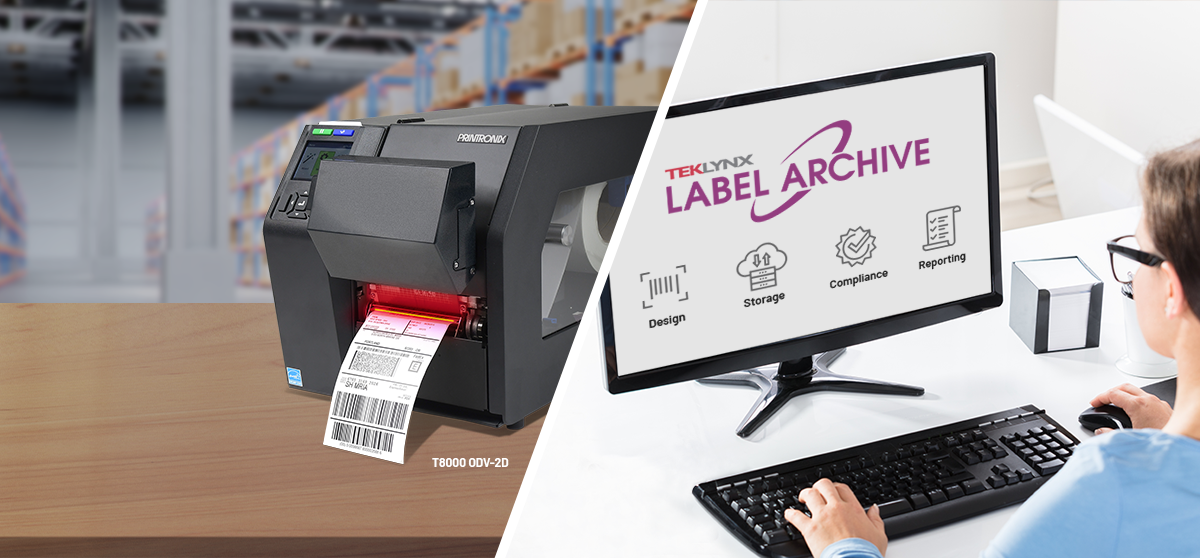 In the blog, "What is a barcode?" TEKLYNX Americas Sales Manager Nick Recht covers the critical importance of barcodes. "Barcodes truly make the world go around and the supply chain work. The main function hasn't changed over the years, but they are becoming more widespread and sophisticated, and their uses are never-ending. The main function of the barcode is to increase efficiency by holding essential data and reducing errors that come from manual processes," said Recht in the article.
The TEKLYNX blog highlights the importance of automating barcode creation and printing to ensure consistency and reduce errors. In today's blog, we'll share more of their insights and explain how automating barcode label inspection can improve efficiencies in your organization leveraging our enterprise printers and TEKLYNX software.
Automating Barcode Label Inspection
To reduce errors or the chance of sending an unreadable barcode to your customers, you must inspect your barcode labels. Fortunately, label inspection can be entirely automated requiring no additional manual effort beyond printing the label. TSC Printronix Auto ID Enterprise Industrial ODV-2D Printers come equipped with automated barcode verification and validation within the printer footprint with no additional servers, templates, scanners, space, or effort required. These printers enhance the process — eliminating manual checks and extra space required by end of line scanners — by checking the label while it is still in the printer, automatically scanning and grading each label. Our barcode inspection printers will automatically overstrike and reprint bad labels, helping you save time, money, and your brand reputation.
By integrating the scanner and printer, it vastly simplifies the barcode label validation process and also provides significant benefits with reporting features. The barcode symbology, barcode contents, and all the ISO grading parameters, overall letter, and numeric score are generated in real-time for up to 50 barcodes on every label. This information can be vital in defending against chargebacks as well as validating that every label in the job printed successfully.
Better Labels with ODV-2D Printers and LABEL ARCHIVE
"We are thrilled to partner with TSC Printronix Auto ID and their ODV-2D label inspection capabilities to provide customers with full label traceability and detailed output reports stored with their job information," said Jenna Wagner, Director of Marketing at TEKLYNX. "ODV-2D integrated with TEKLYNX LABEL ARCHIVE software makes barcode inspection so much easier."
This combined solution with our ODV-2D enterprise-grade barcode inspection printers and TEKLYNX LABEL ARCHIVE software helps to prevent label printing and verification errors that lead to productivity disruptions, compliance issues, and penalties. It increases the overall quality of your labels, and delivers extensive benefits from design elements to a variety of templates and better reporting control. The combined solution improves quality and efficiency, giving you back time and peace of mind.
Better Barcodes, Better Business
Barcodes continue to expand their capacity and value as automation increases in supply chain distribution. Inspected and compliant barcodes reduce the risk of delays or returns, resulting in faster delivery of goods to your customer. By deploying automated barcode inspection processes, you can enhance your operations and improve productivity.
Contact your local representative today or inquire on our website to learn more and get started automating and inspecting your critical barcoded labels.