How to Manage Your Printers During Summer Vacation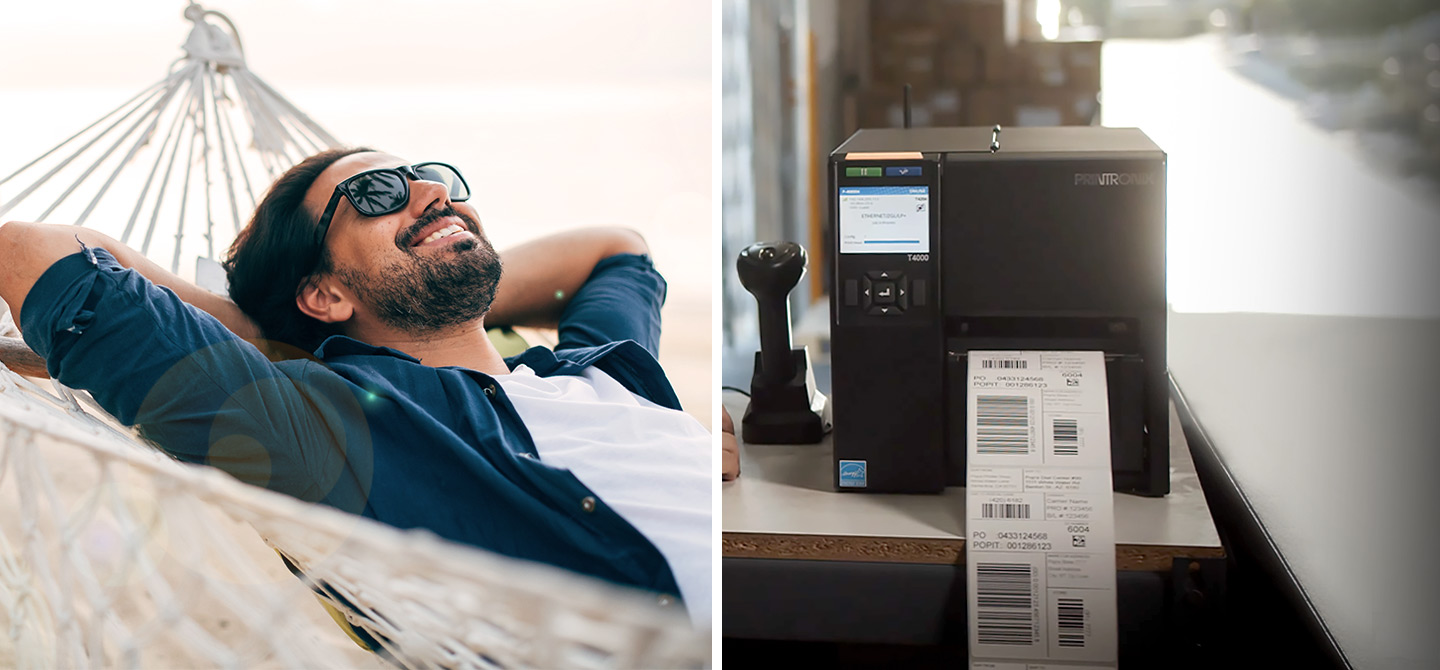 It's officially summer, and that means it's time to take those vacation days, enjoy the beautiful weather, and summer activities. Between travel and family trips, your business may need a little extra support with people out of the office. How can you make sure everything is still running smoothly? We have the tools you'll need to set yourself up for success and manage your printer fleet from anywhere.
Let's take a look at the solutions we have to support your thermal printer management this summer, even with reduced staff.
How to Manage Your Printer Fleet Remotely
Remote options for software and management systems have changed the game for businesses, allowing staff to perform necessary tasks from anywhere in the world, at any time. This is especially advantageous for keeping track of critical items, ensuring systems are running as usual, and managing important information and documentation to keep the organization flowing smoothly. Here are the remote printer management tools you can use to manage your printer fleet.
Lower IT Costs with TSC Console
TSC Console is an advanced, free remote printer management system, designed specifically for our wide range of performance printers. TSC Console enables IT staff to deploy, manage, monitor, and troubleshoot both wired or wireless connections to one or a group of printers. It enhances robustness through integrated management capabilities and ensures that printers are available, reliable, and serviceable at all times. It also enables these remote features:
Configuration of printer settings
Quick implementation via multiple interfaces
Troubleshooting
TSPL label preview
Preventive maintenance
Real-time printer health monitoring
Self-diagnostic TPH Care mechanism
TSC Sense Care – ID and Count
TSC Sense Care – Smart Battery Management System (BMS)
Reports of actionable data
This one-stop solution eases deployment, troubleshooting, and components replenishment planning for printer fleets, solving enterprise print management challenges. It's the ultimate solution to support ease of printer management from anywhere in the world, helping to augment staff during vacation season.
Simplify Large Printer Fleet Management with SOTI Connect
SOTI Connect is another subscription-based remote printer management option, well-suited for a large fleet of printers. The cloud-based software simplifies business printer management and makes it easy and fast, while also lowering TCO and improving ROI. SOTI Connect provides enterprises with 100% visibility and management of unattended business-critical printers, reduces unplanned printer downtime and workflow disruptions, and guarantees consistent print performance. It also provides better reliability with actionable data through the following features:
Remote firmware updates with instant installation
Remote printer configurations and settings adjustments for print consistency and quality
Remote support features provide access to printer endpoints and allow organizations to perform actions to troubleshoot and remediate issues
Automation rules to issue alerts and actions
Advanced data collection for around-the-clock analysis of printer status
Remote support features provide access for troubleshooting and immediate corrective action
Provides a centralized dashboard for the collection of device data and status and provides actionable insights
Plus, SOTI Connect helps to reduce disruption to manufacturing workflows by 12.5% with its enhanced management and predictability. This software solution delivers a feature-packed option for large, global printer fleets, simplifying their management and monitoring during the summer season, and all year round.
Peace of Mind This Summer with TSC Printronix Auto ID
Summer is peak vacation season, with staff levels often reduced. But as a business owner or manager, worrying about your operations is second nature. No matter what the situation is, you'll want to ensure that everything is running smoothly. Our remote printer management software tools offer the support your team needs to operate efficiently, with plenty of functionality to enable outstanding management of printer fleets from anywhere.
Let these solutions work for you so that summer days are just as productive and steady. To learn more about how our software tools can help remotely manage your TSC Printronix Auto ID printers, visit this page or contact your local representative.