The Internet of Things and Better Barcodes with TSC Printronix Auto ID Printers and Software Management Solutions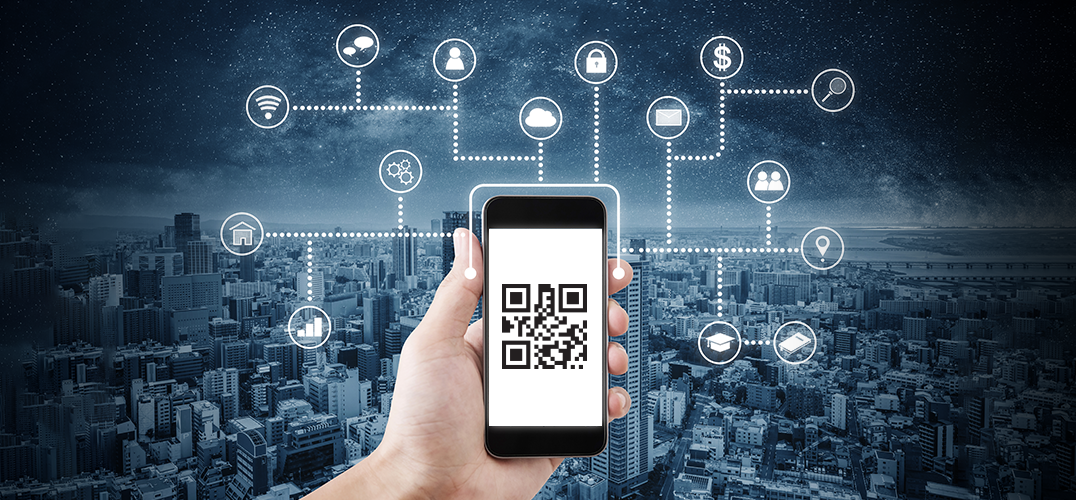 When you hear the Internet of Things (IoT), your head might fill with images of cloud servers, blinking lights and electronic equipment. These images may not come to mind when you think of barcode labels. So, are barcodes really a part of IoT? Absolutely.
Barcodes today enable process automation, form connections, and are the grease that keeps the wheels of product delivery moving. And simplified IoT device management using remote printer management software such as SOTI Connect or PrintNet Enterprise is critical for organizations that may rely on several hundred printers to track and trace inventory and shipments throughout their entire supply chain.
In today's blog we'll talk about IoT and how TSC Printronix Auto ID printers and remote software management tools make IoT device management easier.
Fundamentals of IoT
IoT has some fundamental concepts. The first is that each thing of interest has an identity. It can be a thermostat, a cell phone, or a package of meat, as examples. Barcodes do this on the scale of billions every single day. Barcodes identify items by type or unique serial number, and each item has a unique identity.
Next each thing must have a way to communicate its identity and contained information easily and inexpensively. If the identification and communication is too expensive to apply, the value is lost. The joy of barcodes is their simplicity of applying an identity to the item with minimal to no cost and the ease of reading barcodes. It's possible to read barcodes using a specialized scanner and equipment that are found deployed in every warehouse or loading dock. However, even smartphones can be used to scan and recognize barcodes. Barcodes are not only ubiquitous in their creation, but also their ability to easily capture and convey information. 
Lastly, the thing of interest must establish a link to share information. For example, QR codes can contain a URL or up to 7,000 characters of information to share. QR codes can provide a bridge to link people to a wide range of things, such as:
Taking a survey
Providing product feedback
Signing up for a newsletter-
Watching installation instructions
Viewing a house online
Bringing customers to your website
Better Barcodes and IoT Device Management with Our Enterprise Printers and Software
Barcodes enable process automation, form connections, and facilitate better product delivery and supply chain management. Barcode-enabled information from billions of transactions feed terabytes of cloud servers by capturing data easily and reliably without wires and batteries at the lowest cost possible today.   
Barcodes are universally readable unless an error occurs in the print process to degrade or render the barcode unreadable. Many receiving companies have strict barcode quality guidelines and companies must comply with these standards or risk delays, fines/chargebacks, and other penalties. 
To ensure compliance with these requirements, it's best to verify barcode quality before the label is applied to a package. This can be done easily and automatically with our Printronix Auto ID T6000e or T8000 enterprise industrial printers with integrated ODV-2D barcode inspection systems. These printers have the capability to automatically find, grade, report and overstrike any bad barcode and reprint automatically without operator intervention, saving time and money. Just like barcodes themselves, this is about as easy as the process can be.
Add to this the option to manage your printers remotely from anywhere with our software solutions SOTI Connect or PrintNet Enterprise, and IoT device management becomes even simpler. SOTI Connect allows you to do everything from remotely configure printer settings, update firmware, and troubleshoot issues for printer fleets that span the globe. PrintNet Enterprise enables you to centrally manage, organize and control Printronix Auto ID printers remotely with configuration and firmware updates, plus instant notifications for printer issues.
Find Out How to Print More Accurate Barcodes
Did you know you can schedule a free consultation with our printer experts online? These experts will walk through your barcode labeling requirements and help you select the best printer for your application. Schedule your free printer consult online here.