WaveRFID and TSC Printronix Auto ID Help Opticians to See Eyewear Stock in Real-Time
TSC's RFID printers help optometry practices large and small take control of their inventory
Background
Optical retail shops, either free standing or associated with optometry and ophthalmology facilities may carry over 1,000 frames in stock at any given time, valued at hundreds of thousands of dollars. Counting inventory by hand is error-prone and time consuming. A complete inventory count can take up to one full business day to complete. As a result, inventory counts or stock checks are often limited to quarterly in well-run practices and as seldom as once a year in normal practices. The difficulties of accurate inventory counts are further compounded by so-called "shrinkage" (theft, loss, and breakage).
Additionally, most inventory tracking software is not designed to handle a multitude of eyewear options throughout common business processes such as ordering, returns, credits, drop shipments, and consignment, to name a few. Therefore, many practices only know what they have when they do inventory checks, and because they do them so infrequently, they rely on assumptions and guesswork about availability.
Challenges
There are very few software programs that handle inventory easily and accurately for the optical market, and those few are generally in-house applications written for large chain operations. While there are some practice management solutions for optometry and ophthalmology that support some degree of inventory, it is usually not the most important piece of the software. While it may be adequate for some limited business intelligence, it is neither easy to use nor robust enough to support accurate inventory data at any point in time. That lack of completeness is compounded by the difficulty of doing the count.
Solution
While price labels on frames have printed barcodes that can support inventory counts, the entire process still needs to be done manually, frame by frame. WaveRFID selected the T800 RFID enterprise-grade desktop thermal label printer to complement their cloud base inventory management solution for practices to print and encode an RFID label to put on the frames.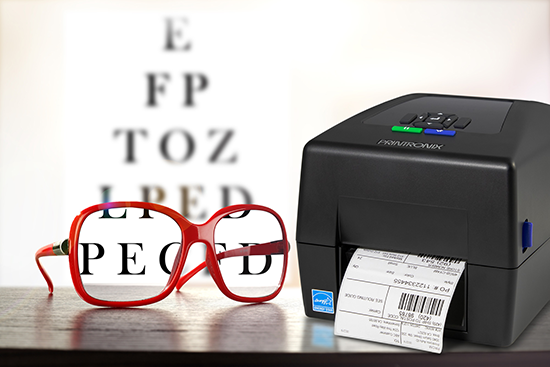 Figure 1: The compact T800 RFID is ideal for optometry practices large and small to take control of their inventory.
By having a desktop RFID thermal label printer, practices can produce labels for their inventory that can be read from a distance of 10 feet or more. This allows opticians to scan their complete inventory in as little as 10 minutes, a fraction of the time it takes to do manually. Inventory accuracy also increases dramatically, from approximately 70% to close to 100%.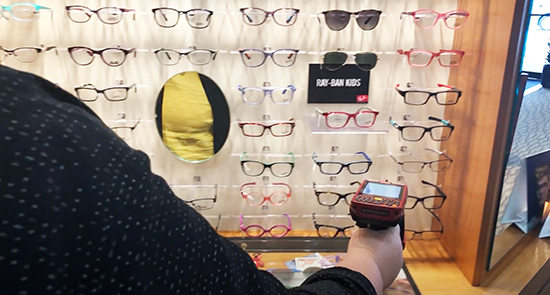 Figure 2: The WaveRFID solution allows optical shops to gather and maintain accurate inventory counts.
When an optician gets new frames into the store, they are normally received against a purchase order. That purchase order is associated with itemized records for each frame in the order. These records can then be converted to labels, one label per record / frame. Each RFID label is encoded by the printer with a unique number that associates the label to the frame and to additional product information stored in a database. Readers can read the unique numbers quickly for an accurate inventory at any time, and individual records can be checked for additional product information if desired.
An additional benefit of the WaveRFID solution is "Find my tag", a "Geiger counter" like functionality in the readers. Users can quickly find missing frames by walking the store and searching for a signal from the encoded label.
The WaveRFID solution allows optical shops to gather and maintain accurate inventory counts. Because opticians are now able to do inventory checks on a monthly or weekly basis, they can quickly address any issues that arise like loss, theft, misplacement, and fix the issue, saving significant time and money while improving the overall operation.
"We had one practice that, when they finally did their first full inventory check on our system, discovered they had $100,000 more in inventory than their budgeted stock plan," said Doug Johnson, Chief Technology Officer at WaveRFID.
"They were able to discount old merchandise and move it, lowering inventory cost and taxes, and making sure what was in the store is what sells," added Johnson.
T800 RFID Desktop Thermal Printer
The T800 RFID is a 4-inch desktop thermal printer with a compact footprint. Setup for printing and encoding RFID labels is fast and easy. The automatic RFID label calibration function intuitively finds the chip placement on the label and determines the optimal print and encode position. This printer is ideal for healthcare RFID applications for tracking products through the supply chain, taking real-time inventory, and locating equipment within the enterprise.
"The size and price of the printer makes it possible for even small practices to take control of their inventory," Johnson concluded.
About WaveRFID
WaveRFID is a cloud-based inventory solution for optical stores and medical practices that allows our clients to do an inventory count in 10 minutes by using RFID (radio frequency ID) labels to track items. We handle all of the events that can affect inventory (purchasing, selling, transferring, returning) and do it in a way that makes it easy for the users in the practice to do the right thing with inventory.
To learn more about WaveRFID, visit www.waverfid.net.