Event Recap: The Logistics World Expo & Summit Mexico City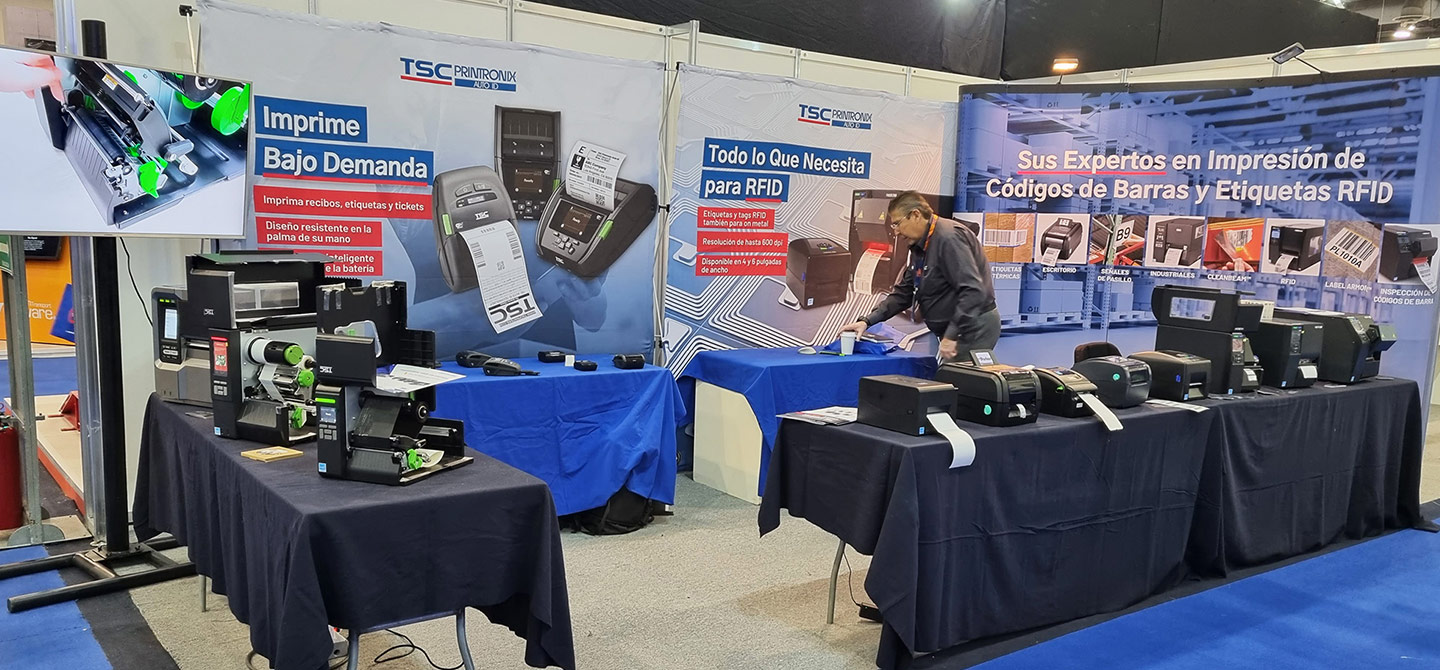 We are excited about our inaugural participation at the Logistics World Expo & Summit in Mexico City, Mexico from August 17–18, 2022.
The event was wildly successful with over 19,000 guests and 350 supply companies, a record for the conference. We showcased our RFID, ODV-2D, and mobile solutions to an eager group of attendees. With futurist Richard van Hooijdonk as the keynote speaker and the president of GS1 Mexico, Hugo Ruiz, in attendance, it was a powerhouse event that focused on many technologies and solutions, including RFID.
Future-Proofing Logistics with RFID
RFID technology garnered much attention at the show. Our team highlighted our robust RFID solutions like our award-winning T6000e enterprise-grade RFID printer. With its high-speed encoding abilities, the T6000e is perfect for logistics, manufacturing, and warehouse fulfillment. There are two models, the 4-inch and the 6-inch. The 4-inch model uniquely offers ODV-2D inline barcode verification and RFID encoding and printing capabilities. Advanced tracking and tracing with RFID combined with the streamlined productivity and accuracy of ODV-2D makes this a powerful printer solution.  
We also showcased the T4000 powerhouse industrial RFID printer and the cost-effective 4-inch T800 desktop RFID printer. Both printers are built reliably for durable, long-term performance with RFID printing technology. The T4000 can also print and encode on-metal RFID tags for added flexibility.
Another crowd favorite was our mobile printers. Our Alpha-40L stood out for conference attendees. The RAIN UHF-compliant Alpha-40L is a mobile RFID label printer that's reliable and rugged. It's ideal for tracking products through the supply chain, taking real-time inventory, and locating equipment within your enterprise.
The Alpha-30R and the Alpha -30L are also amazing solutions for mobile printing: Respectively printing receipts and labels on the go and on-demand to keep your enterprise moving without missing a beat. They are also compatible with remote printer management systems to monitor and manage your fleet efficiently and without interruption.
Key Logistics Summit Takeaways
TSC Printronix Auto ID has been making inroads in the Latin American market, experiencing significant growth in the region for more than a year due to great customer service and exemplary management of supply chain issues. As such, we were grateful to attend the Logistics Summit and present our solutions in Mexico City. Our team is always striving to deliver cutting-edge products and be ahead of the curve with our thermal printing solutions. We value innovation and believe unique problem-solving will enhance our customer's experience and elevate the industry as a whole.
Thank you to the Logistics World Expo & Summit for a great show! We look forward to returning next year. Thanks to the attendees who visited our booth and learned more about why we are your barcode and RFID label printing experts. If you have additional questions about our printers, please contact your local representative or visit us online.