Gain Outstanding Performance and High Resolution Printing with Our 600 DPI Thermal Printers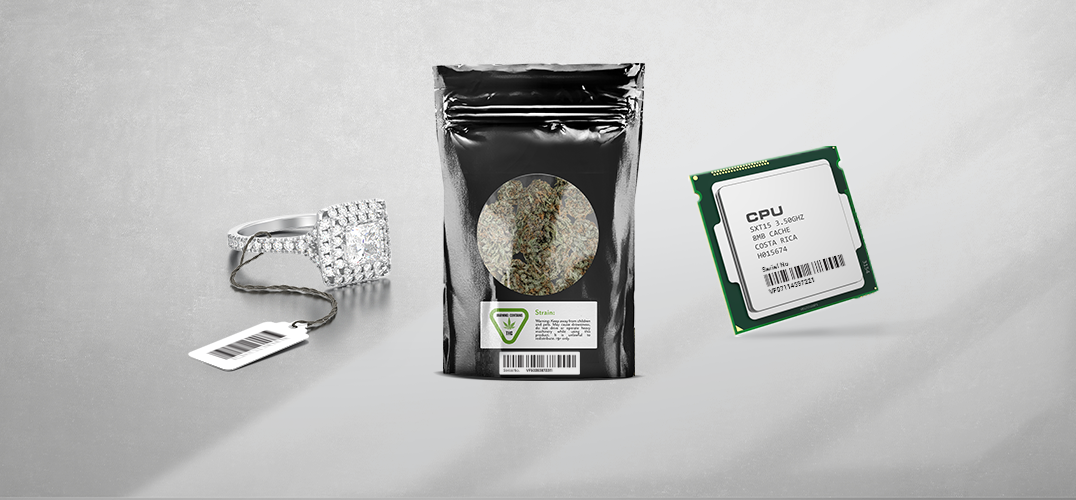 Most thermal label printers sold today feature 203 dots per inch (dpi) print resolution or the popular 300 dpi resolution for smaller barcodes and fonts. This works for many labeling situations in shipping, logistics and retail marking. There are certain industries and applications where 300 dpi just isn't enough, like serial numbers, fine jewelry, and cannabis.
Thermal printers with 600 dpi offer high quality print resolution to fulfill the needs of specific applications where lower resolution printers can't comply with barcode label standards. We have several 600 dpi thermal printer options available to produce high resolution labels for varied applications. Continue reading to learn more about our high resolution printing solutions.
When 300 DPI Resolution Isn't Enough
There are a multitude of applications where 203 dpi and 300 dpi are not sufficient to meet the needs of your application. Instances include customers that want to print graphics such as logos or images of what is inside a package, or applications that require much smaller barcodes with clear readability for scanning. Other requirements may involve the use of smaller text fonts to squeeze more information onto a label. 
Other uses for 600 dpi printers include:
Manufacturing applications where small fonts and tiny barcodes are prevalent, such as electronic board marking or other parts that require very small labels
Regulatory labels with serial numbers or regulatory symbols
Medical applications requiring small fonts and barcodes
Fine jewelry tagging
Cannabis tracing, tracking, and product marking
Thermal label printers with 600 dpi offer expanded high resolution printing capabilities for:
Very small labels such as 0.75-inch wide by 0.25-inch tall with very precise font and barcode placement requirements
Font sizes 6 points and under plus Asian fonts less than 10 points
The smallest scannable barcodes
Improved support for international characters
If you've determined you need 600 dpi resolution, we have a range of thermal printer options available to you.
High Resolution for Varied Applications with TSC Printronix Auto ID Printers
"600 dpi helps improve barcode label grade quality. A 10-mil barcode stripe is composed of 2 dots at 203 dpi. (each dot is 4.9 mil wide), or 3 dots at 300 dpi (each dot is 3.3 mil wide), or 6 dots at 600 dpi (each dot is 1.67 mil wide). The more dots that compose a line, the better the chance for filling in any voids, or having the lines create better definition. All of this means higher resolution dpi printers produce greater precision when printing," said Doug Seitz, TSC Printronix Auto ID Product Manager – Vision Systems.
TSC Printronix Auto ID has four 600 dpi thermal printer models available from desktop to enterprise-grade to handle multiple application types.
Enhance Your Productivity: Contact Us to Learn More
If you've determined that your application requires a 600 dpi printer, we've got a solution for you. Schedule a free consultation online with one of our printer experts to help you select the best high resolution printer to meet your needs: Schedule Your Free Consult with a TSC Printronix Auto ID Printer Expert.