Meet our Graphic Designer, Hanna Ko, Who Scaled the Strat Hotel for the American Lung Association
We enjoy highlighting our employees and their contributions, especially when they're making positive impacts outside of work. Today, we're showcasing Hanna Ko, Graphic Designer at TSC Printronix Auto ID, and her recent involvement in the American Lung Association "Scale the Strat" fundraiser event that entailed climbing 108 floors and 1,400 steps to the top of the Las Vegas Strat Hotel to help find a cure for lung disease. Let's learn more about her remarkable contribution at the event, and why it was important for her to participate.
About the 'Scaling the Strat' Fundraiser
The Scale the Strat event — or the Fight For Air Climb — is an American Lung Association signature fundraising event that took place on February 27, 2022, in Las Vegas, Nevada at the Strat Hotel. To fundraise for this event, participants aimed for the top time and beating personal bests as they climbed 1,455 steps on the Strat's 108 flights of stairs. Hanna managed to finish in less than half an hour, at just 28 minutes and 50 seconds. She and her partner trained for months before the event, saying, "We paced ourselves and focused on getting to the finish line rather than being the fastest."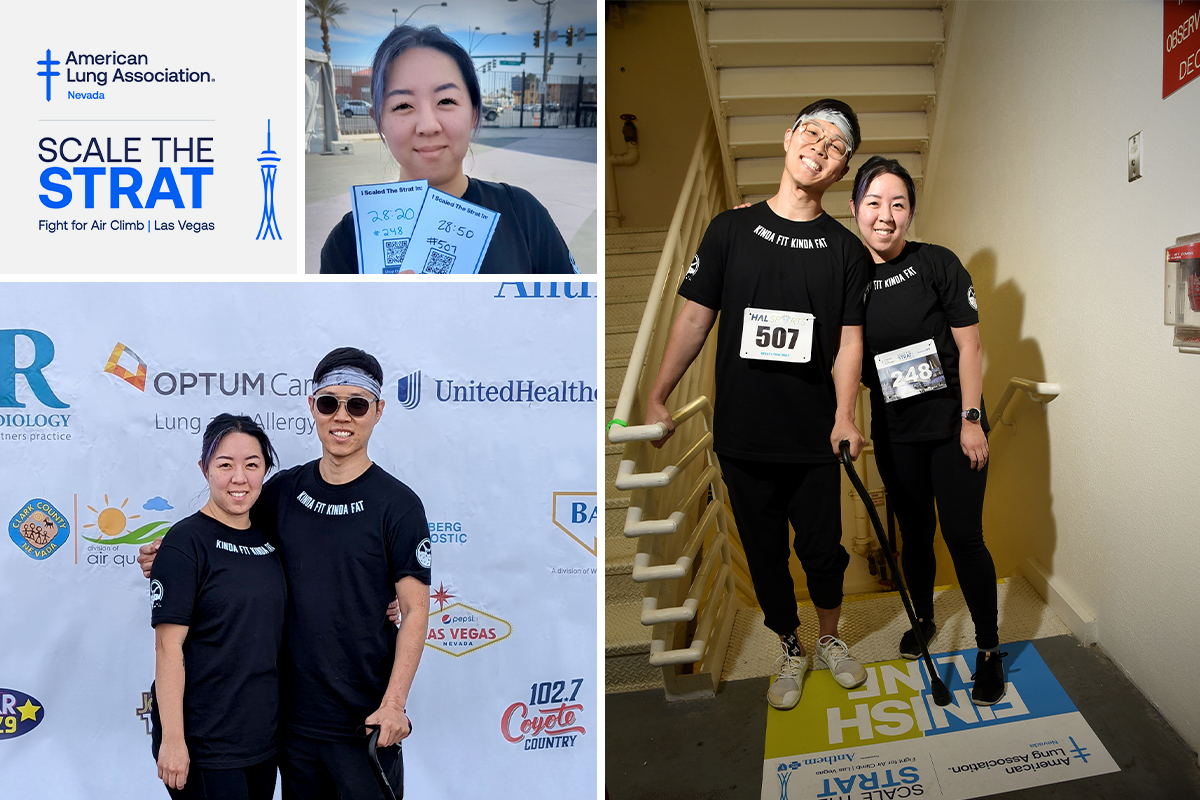 Why She Chose the American Lung Association
Why was it so important for Hanna to Scale the Strat? It was about those closest to her. Her grandfather passed away from asthma. And her partner, Teejay Lee, survived a major car accident that affected his lungs, causing them to collapse. Both Hanna and Teejay made it their personal goal of promoting health and wellness with this event. Hanna also aims to be a model citizen and do her part in helping to promote life-changing lung health education and advocacy.
Together with her co-workers at TSC Printronix Auto ID, they were able to raise $615 for the cause.
As the in-house graphic designer for TSC Printronix Auto ID, Hanna develops images for our marketing collateral, including brochures, blogs, and social media posts. She enjoys developing interesting images to bring attention to the company's portfolio of printers and barcode labeling solutions. In her free time, she develops her own artwork.
She consistently brings her creative vision to life within the company, a vision that clearly extends to her charitable work. Her efforts match our values by implementing social care, with a focus on wellness and altruism.
The American Lung Association fundraising event allowed her to raise funds for a cause close to her heart while promoting her own health and wellbeing in the process. Hanna offers this advice for those who may consider an active fundraising event: "Remember, there is no competition — whether it's a race or the amount of money you donate, we're all in this together and every contribution counts. Don't hesitate and just do it!"
The Feb. 27 event raised more than $100,000 to help provide life-saving lung health education, research, and advocacy.