Thank You to Our Customers, Partners, and Team this Season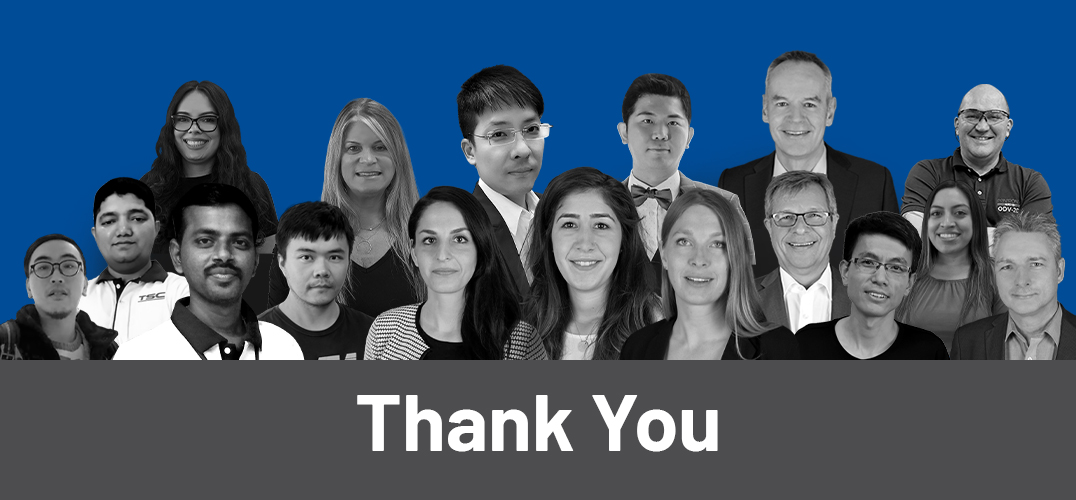 The season of thankfulness is upon us, and TSC Printronix Auto ID would like to take this moment to extend our gratitude to our customers, distributors, technology partners, and our team for their continued support. Working together as a team makes our success and innovation possible.
We would like to thank our long-term customers who've been with us since our founding in 1991. Our reseller partners, including value added resellers and system integrators, you truly make a difference in the field to ensure an optimum and smooth experience with our thermal printer products. And to new customers who have given us the opportunity to deliver printer and supply solutions to resolve your business challenges — we thank you for putting your trust in us and look forward to building a strong, long-lasting relationship with you.
Our partnerships and teamwork enable us to be the industry's barcode label printing experts that excel at supporting our customers. TSC Printronix Auto ID is a global organization with local support staff in each region designed to offer excellence in customer service with seamless communication. Our team of barcode label printing experts are always available to provide the best possible customer experience, to consult on printer requirements, and to offer advanced technology solutions across barcode inspection, mobile technology, remote printer management software, RFID applications, and more.
Our local support teams across North America, Europe, and Asia deliver service and support where and when our customers need it. Our goal is to provide the best possible thermal printing support regardless of country or time zone. Whether it's a quick fix or an in-depth technical support situation, there is a TSC Printronix Auto ID representative nearby who can solve the challenge. Placing localized support teams around the globe allows TSC Printronix Auto ID to pair customers with representatives in their local region and provide the best support possible.
Our commitment to providing outstanding support is integral to our success, and illustrates our gratitude to our customers. We realize that our business relationship goes beyond providing advanced, solution-driven printers and supplies. It means bringing the best of our team to our customers and partners to ensure you have answers when you need them to leverage our solutions in your unique business environment.
Thank you, again, for your business and your support.
Your Barcode Label Printing Experts