5 Reasons Why You Will Love the MB240T Industrial Printer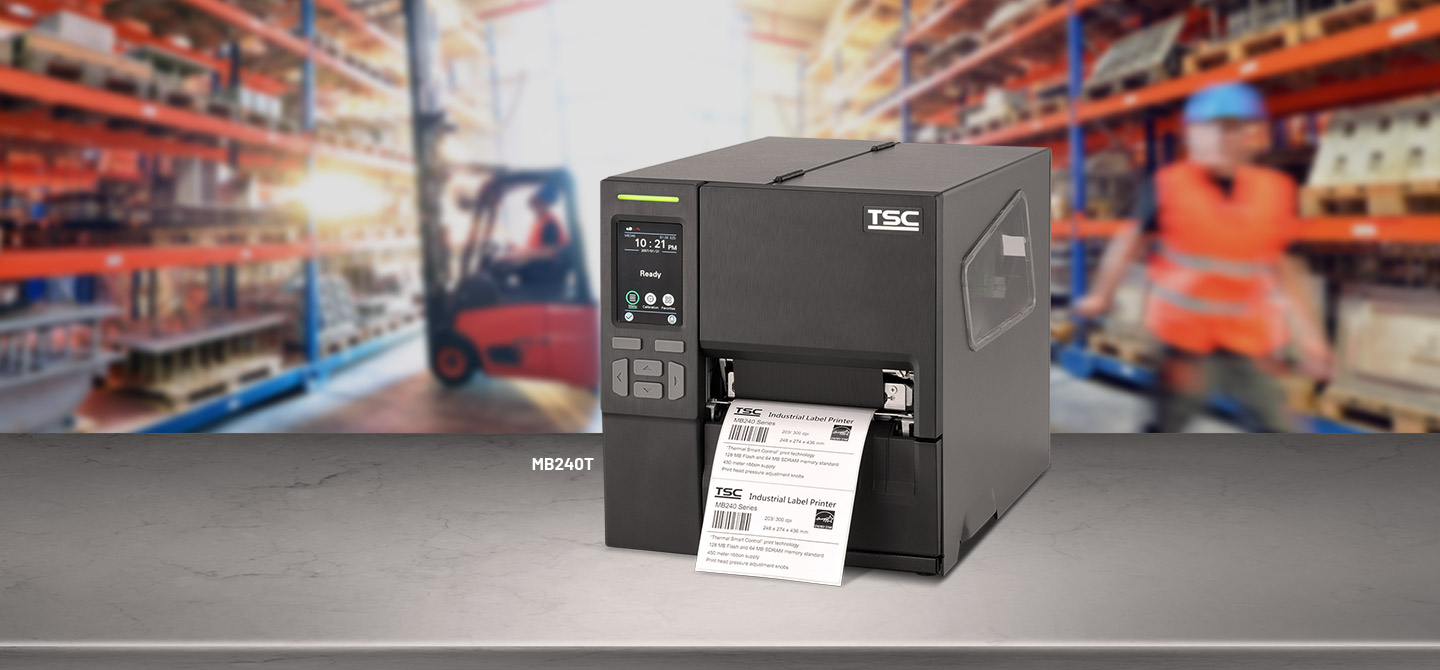 Our MB Series industrial printers are wildly popular because they offer a compelling combination of high-quality with fast printing in a compact and affordable piece of equipment. From multiple connectivity options to silent printing, color touch panels, and more, this printer offers many benefits that will give you high-performance thermal printing for any budget.
Here are the five reasons to select the MB240T model for your industrial printing needs.
1. Quiet Printing
We designed the printer to be as quiet as possible to work well in offices yet be rugged enough to work in the shop or the warehouse floor. Our engineering team made a tremendous effort to ensure there were no disruptive noises when printing. Thermal printers typically exude motor sounds plus the ribbon makes noise when transferring ink to the label as the label peels away. Our engineers selected the MB Series motors and gears to work together as silently as possible while printing high-quality thermal labels.
2. Easy-To-Use Touch Panel
The Color Touch LCD panel is easy to use, high-contrast 3.5-inch color touch LCD panel with 6 buttons. Customers rave about the MB240T menu structures and color touch displays as highly intuitive and efficient. Common tasks such as label calibration are achieved with one touch. Menus can be customized to bring frequently used tasks to the front screen, saving users time. It also matches up perfectly with our MH241T Series of mid-range industrial printers.
3. Flexible Options for Connectivity and More
This printer has the options you need such as a plug-in Wi-Fi module option, cutters, peel present and internal rewind, and more. It's feature-packed with technology found in larger thermal printers, all in a compact machine.
Optional Peel with Internal Rewind functionality: Peels the label as it exits the printer and waits for the user to take the label until printing the next label. The backing waste is conveniently taken up inside the printer on an internal rewinder.
Advanced Communication and Interface: Includes Ethernet, USB, USB-Host, Serial RS232, or optional 802.11 a/b/g/n wireless or Bluetooth, with an optional general-purpose Input/Output (GPIO) connector.
Cutter Options: These enhance performance by speeding up the printing process.
4. Supports Popular Printer Emulations
Right out of the box, its firmware supports popular ZPL, EPL2, and DPL emulations allowing the printer to function well in existing environments. This means you can upgrade or add the MB240T to your existing printer fleet with ease and begin enjoying its high-quality performance right away.
5. Fast, High-Quality Printing
This series prints up to 10-inches per second (IPS) to deliver fast printing when you need it. It prints at these fast speeds while maintaining the best print quality, thanks to quicker processors and upgraded firmware. We call our enhanced print quality "Thermal Smart Control" which tracks and precisely calculates the duration that each pixel needs to be heated to provide accurate, crisp, and clear labels every time, whether you are printing one label at a time or thousands of labels in a batch.
To consult with a TSC Printronix Auto ID representative about our MB240T industrial printer, please contact us here.