Don't Let Unreadable Barcode Labels Further Delay Your Shipments: Use Barcode Inspection Printers to Ensure Timely Deliveries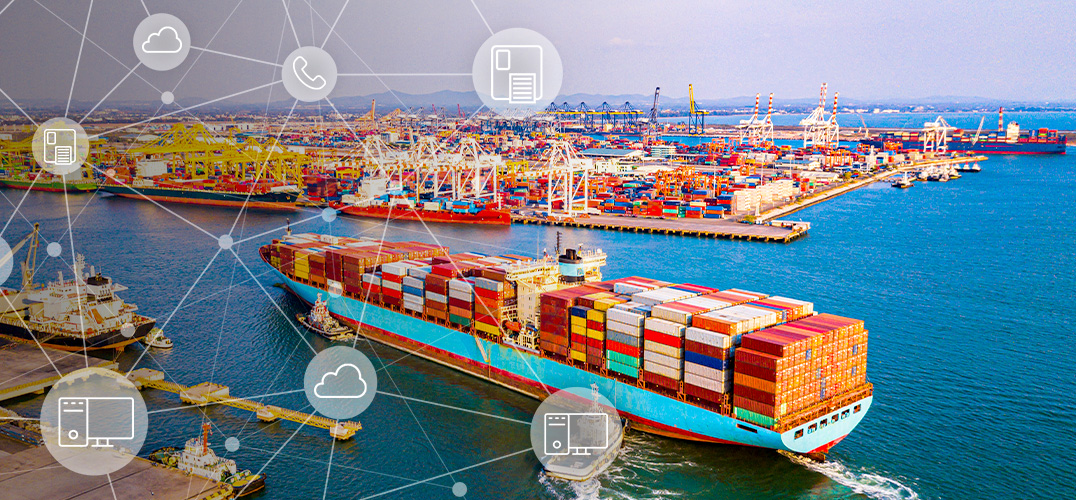 When barcode labels aren't readable, global supply chains fail.
If you're in transportation and logistics, you know how slammed the entire industry is with greater delivery demand squeezing often lower capacity operations. Recently a backlog of nearly a half million shipping containers sat in a Southern California port, tons of goods waiting to be unloaded and transported to their destinations. "Part of the problem is the ships are double or triple the size of the ships we were seeing 10 or 15 years ago," and take longer to unload, said Kip Louttit, the executive director of the Marine Exchange of Southern California, in a recent Business Insider article.
Previously, unreadable barcodes caused havoc by resulting in chargebacks to suppliers and in some cases, returned shipments. With the supply chain further strained, suppliers can't afford to risk further delays in product deliveries and processing due to poor barcode labels.
In today's blog, we'll outline the challenges of unreadable labels and present options to help you ensure better barcodes every time using our Printronix Auto ID enterprise-grade barcode inspection printers.
Bad Barcode Labels Cascade Through the Supply Chain
Retailers and manufacturers have very little patience with unreadable shipping labels. If a barcode on a shipping label cannot be scanned, it is often rejected and returned along with non-compliance fines in the form of chargebacks, and could force a quality audit. Unreadable barcodes slow retailer processing of incoming shipments, which is why fines are levied for production slowdowns. Further, chargebacks and returned shipments impact your bottom line, reducing efficiency and forcing manual processing.
We can't prevent delivery delays in the ports or on the trucks, but we can help you improve barcode quality. What if you could ensure all your barcode labels were graded to specifications and readable before they left your facility? 
Our Integrated Barcode Inspection Printers Offer a Reliable Solution
Faulty, unscannable barcode labels often result in tens of thousands of dollars in chargebacks per year for suppliers. Thankfully, our integrated barcode inspection printers help to keep your supply chain moving, reduce costs, and enhance peace of mind.  
Our T6000e and T8000 enterprise printers feature ODV-2D barcode verification technology ensuring clear, readable barcodes. These printers grade and read every label as they are printed, backing up bad labels during the printing process and restriking them with a new label.
Our enterprise barcode inspection printers offer reliable performance and an outstanding return on investment (ROI). By safeguarding label quality during the printing process, these printers enhance your efficiency, and using the detailed reporting features with PrintNet Enterprise, provides you backup documentation to help you dispute chargebacks for faulty barcodes.  
Manage Your Printers Remotely with SOTI Connect
Our enterprise-grade Printronix Auto ID barcode inspection printers become even more effective when used with remote printer management software from SOTI Connect. SOTI Connect makes printer fleet management simpler to reduce workflow disruptions, allowing you to remotely manage items such as:
Enabling and installing firmware updates from a single console
Adjusting configurations and settings from any location ensuring consistency and quality
Allowing organizations to troubleshoot printer issues
Collecting data for analysis guaranteeing continued optimal printer performance
Printer management is easy with SOTI Connect. TSC Printronix Auto ID has a range of printers that can be managed by SOTI Connect, including the T800 Series, T4000 Series, T6000e Series, T8000 Series, MH Series, TX Series, PEX Series, and the Alpha Mobile Printer Series. While only the T6000e and T8000 printers offer ODV-2D barcode inspection, all of our printers are designed to bring you the best quality printer for your application. From industrial to desktop printers, to workhorse compact machines and lightweight mobile printers, we have a solution to meet every application.
The Smart Barcode Label Printing Choice to Save You Time and Money
While shipping backlogs and delays are a challenge, you can be at ease knowing you have clear and scannable printed barcode labels that will prevent returns and chargebacks for your company. Printronix Auto ID printers consistently print clear, quality labels that will expedite your shipping process, help you reduce chargebacks, saving you time and money.
Learn more about our barcode inspection printers and full printer lineup by scheduling a free consultation with an expert today.