Five Reasons to Choose the T800 Desktop Printer for Your Enterprise Printing Application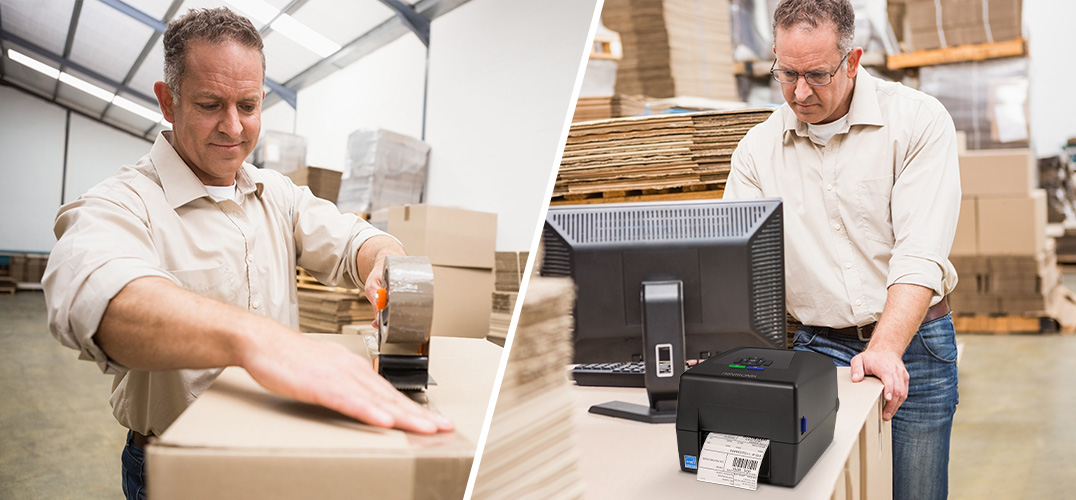 Our enterprise-grade Printronix Auto ID barcode label printers are known for their dependable performance, high end features, and excellent reliability. These attributes are essential for critical printing application industries such as healthcare or retail as well as any enterprise with labeling, shipping, warehouse, and/or fulfillment printing needs.
The T800 4-inch enterprise desktop printer is a great example of an affordable desktop printer that includes a full suite of labor-saving features and printer management tools for easy day-to-day operations. This printer is compact with a small footprint and packed with features not normally associated with other desktop models.
Why Choose the T800? Proven Printing Performance for Efficient Labeling
We have identified five major features that make the T800 desktop printer a best-in-class product.
Performance: Built with a solid double-wall, reinforced plastic clamshell construction, the T800 can keep up with an increased volume of label production needs through fast printing speeds of up to 8-inches per second and a duty cycle of over 2,500 labels per day. Along with speed, excellent print quality of either 203 dpi or 300 dpi printhead resolution is guaranteed, depending on the model selected. This printer is the first Printronix Auto ID desktop printer built on the Printronix System Architecture (PSA) platform for proven dependability.
Flexibility: Supporting all nine major thermal printer languages, the T800 seamlessly integrates with the most extensive legacy printing applications in the industry and is compatible with major ERP and WMS systems. This printer also offers additional flexibility with standard tear-off and optional cutter/tray and peel-off media handling.
Connectivity: The T800 has multiple hardwire and wireless connectivity options. This printer supports all the latest enterprise-level security protocols with standard Ethernet, USB host, USB device, and serial interfaces. Also included is a 4 to 32 GB SD memory card capability. Wireless connectivity features include optional Wi-Fi 802.11a/b/g/n/ac as well as an optional Bluetooth 4.2 radio.
Ease of Use: Common with other Printronix Auto ID industrial models, the T800 includes a large, color 3.5-inch LCD nine-key control panel with intuitive menus for easy setup and navigation. Our enterprise printers can be configured and managed remotely using PrintNet Enterprise (PNE), a free full-featured remote printer management tool, or using SOTI Connect, a subscription-based cloud IoT device management tool. In addition, this easy to operate printer has a large 300-meter ribbon capacity requiring fewer roll changes than many competitor models.
RFID: The T800 has an available UHF/RAIN RFID encoding option. This includes a convenient RFID calibration feature to automatically determine the optimal printer settings for real time RFID encoding, eliminating any manual setup. The on-pitch, multi-position antenna provides additional flexibility for non-standard RFID label constructions.
Increase Your Productivity with the Enterprise-Grade T800 Desktop Printer
The T800 4-inch enterprise desktop printer is easy to install, maintain, and is well suited for low to medium volume enterprise printing applications. With great performance and a high end, extensive feature set, the T800 Series provides reliable label production at an affordable price. It is Energy Star compliant and its full suite of connectivity options and security protocols ensure satisfaction with all of your label printing needs.
Learn more about the T800 enterprise printer and its many features on our website.