How to Achieve Outstanding Retail Efficiency this Season with Our Printer Lineup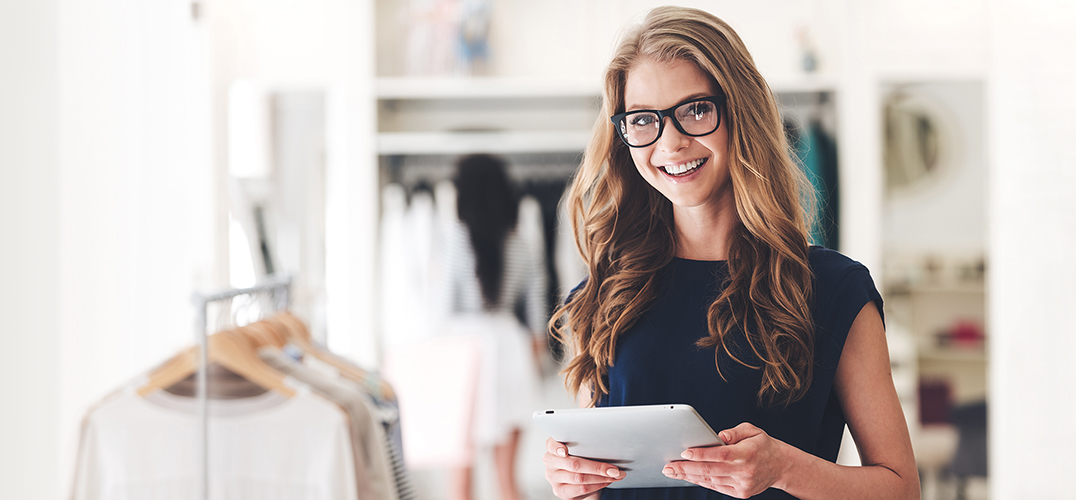 The holiday season is a busy time for retailers and suppliers. While it is a highly profitable time, there are additional challenges ensuring efficiency and preventing delays while accommodating greater demand.
Barcode labels on packages and pallets need to be readable and compliant year round. With added holiday stress and busier warehouses, label grade and quality needs to be precise every time. Bad barcodes can affect already delayed and backlogged ports, further delaying shipments and merchandising of goods in stores. When retailers have to manually process or reject shipments due to bad barcodes, it reduces their productivity and profitability, and can lead to chargeback fines for suppliers.
Achieving operational efficiency this holiday season can begin with streamlining your label printing processes. Today, we'll help you understand how our printer solutions can help you maximize your retail environment this season.
Mobile Printers Optimize Retail Transactions and Direct Store Deliveries
Holiday shopping has changed tremendously with more consumers purchasing online for curbside or in-store pickup. This trend is expected to continue throughout the holiday season. Using a mobile printer can provide a seamless process for both online pickup orders and in-store customers. Mobile printers can ensure efficiency and easily printable receipts for curbside pickup orders, deliver portable POS solutions in the store, and decrease wait times at busy counters in department stores. Store associates can quickly prepare orders with a printed receipt and label, saving time and money, while providing an exceptional customer experience.
Our Alpha-30L and Alpha-40L mobile printers offer a great solution for retailers this holiday season. With label printing for direct store delivery (DSD) and in-store success, these performance printers offer instant receipt generation, invoice printing, and easy price updates. Military-grade standards for drop and vehicle vibration confirm these printers are rugged and built for all day performance with continuous print capabilities. The Alpha-30L and Alpha-40L mobile printers offer a host of intelligent features, including:
Bluetooth and Wi-Fi connection to support printer usage on-the-go and in store
Smart Battery Technology to report on vital health data, printing activity, and performance of the battery life over an entire day
Fully compatible with SOTI Connect for remote printer management
Bad Dot Detection delivers instant notifications when a barcode label is unreadable due to bad dot resolution
Our mobile printers are available with a range of accessories that make transportation and hands-free use easier, such as optional shoulder straps, belt clips, mounting options, plus docking stations and battery replacement options. It's easy to save time and money by streamlining retail labeling processes with our mobile printers.
Barcode Inspection Saves the Day: Quality Labels Reduce Chargebacks
When your shipment's barcode labels do not meet requirements, retailers often issue chargeback fees that affect your bottom line. Using our barcode inspections printers, you can protect your profits and reduce time spent correcting labels.
Our T6000e and T8000 enterprise industrial printers feature ODV-2D integrated barcode inspection that immediately identifies bad barcode labels and reprints them automatically, saving you time and money. By automating the overstriking of bad labels, these printers ensure that each printed label is scannable and meets requirements.
Our enterprise-grade printers can also be used with our remote printer management software PrintNet Enterprise. It has a reporting feature to detail the quality of every barcode label at the time of printing. This helps tremendously in defending against and disputing chargebacks. During busy times like the holidays, these printers offer an essential tool to expedite your processes and help you avoid fines.
Retail Printing Solutions Offer Instant Operational Improvements
The holiday season is here. Are your operations ready for it? Our lineup of printers offer many solutions to produce immediate improvements to your daily operations and enhance your peace of mind. Mobile printers can support retail associates in-store and for curbside deliveries, and enable delivery drivers to print receipts and invoices on-demand. And sophisticated barcode inspection printers provide automated barcode label grading during the printing process, reducing the amount of manual time needed to correct labels or deal with retailer chargebacks.
Discover our retail printing solutions on our website today. Contact your local representative to get started with our printer lineup.